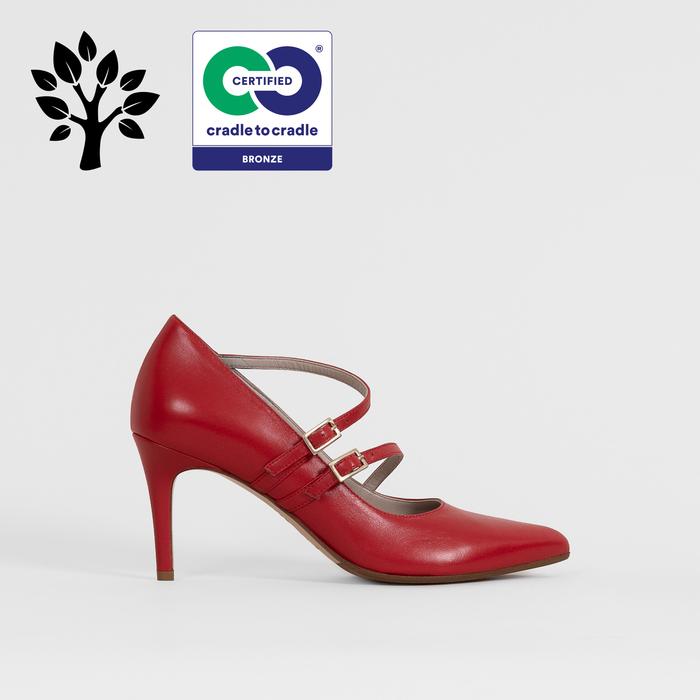 Roccamore's new Rainforest Collection I features a range of pumps and boots that are Cradle to Cradle Certified at Bronze level.
The Cradle to Cradle Products Innovation Institute is dedicated to powering the circular economy through products and systems that have a positive impact on people and planet.
Through the Cradle to Cradle Certified Products Program, the Institute sets the global standard for products that are safe, circular, and responsibly made. Cradle to Cradle Certified is used by future-focused designers, brands, retailers, and manufacturers across the value chain to innovate and optimise materials, products and systems according to the world's most advanced science-based measures for material health, product circularity, clean air, and climate protection, water and soil stewardship, and social fairness.
The Institute also powers the global shift to a circular economy through partnerships and collaborative initiatives that equip businesses, governments, and other stakeholders with the strategic roadmaps, technical frameworks, and future knowledge they need to transform the way products are designed and made.
The Rainforest Collection is a 99% bio-degradable collection and each component of the shoes are developed to have as little impact as possible.
"A lot of fashion brands claim to be sustainable, but very few are actually able to document the impact their production has on nature and society. That's why we are overly excited and proud to be the first brand in the world to achieve Cradle to Cradle Certified for high-heels," says Roccamore founder and creative director Frederikke Antonie Schmidt. "That our new collection has reached the Bronze certification level is a huge step for us."
The company is also planting a tree for each shoe sold in cooperation with the NGO TreeSisters.
Earlier this month, the Cradle to Cradle Products Innovation Institute announced the forthcoming departure of Peter Templeton and the appointment of Dr Christina Raab as the Institute's new president and CEO.