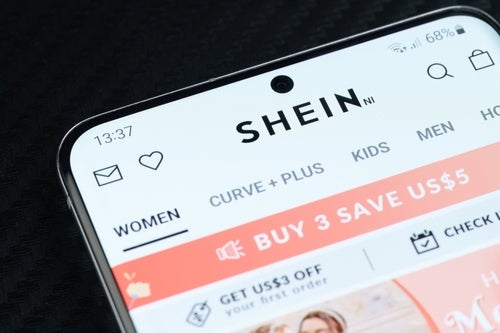 Shein's new Mexico factory would serve as a key manufacturing hub outside of China, according to Reuters with Dr Sheng Lu, associate professor in the Department of Fashion Studies at the University of Delaware telling Just Style if the claims are true it could be an intelligent move for the Chinese retailer.
Lu sees the reports of a new potential North American-based factory as a reflection of Shein's ambition for business growth and to expand its presence in the world's largest apparel consumer market, the United States and Canada.
He says: "As Mexico is a member of the US-Mexico-Canada Trade Agreement (USMCA), making products in Mexico could also allow Shein to take advantage of USMCA's duty-saving benefits beyond the faster "speed to market" benefits. That being said, Shein reported working with 6,000 vendors, primarily in China, in its 2021 Sustainability and Social Impact Report. And unlike most Western fashion companies, there is no sign that Shein is "reducing China exposure" and shifting its China-oriented sourcing strategy."
Shein had not responded to Just Style's request for comment at the time of going to press, however Reuters claims in its report that a final location for the Mexico site has not yet been decided.
Its report also suggests Shein will use funds from its recent capital raise of $2bn from investors, including Mubadala (Mudev. UL) and Sequoia China for the expansion, as it eyes a US initial public offering.
US lawmakers criticised Shein earlier this month for having links to the Xinjiang Uyghur Autonomous Region (XUAR) which allegedly engages in forced labour practices and urged an investigation to be made into the Chinese fast fashion firm ahead of an Initial Public Offering (IPO).
Shein has also received increasing scrutiny from the US government due to concerns regarding its alleged exploitation of US trade laws.
Shein is eager to expand its manufacturing beyond China and last month it announced an expansion in Brazil, in which it invested $150m to enhance the competitiveness of Brazilian manufacturers as part of its expansion plans in Latin America.
However, it has also faced criticism in countries such as India and Brazil due to its supply-chain connections to China.
On 23 May it was announced that Shein was preparing to re-enter the Indian marketplace, in partnership with Reliance Retail, three years after its app was banned from the country.