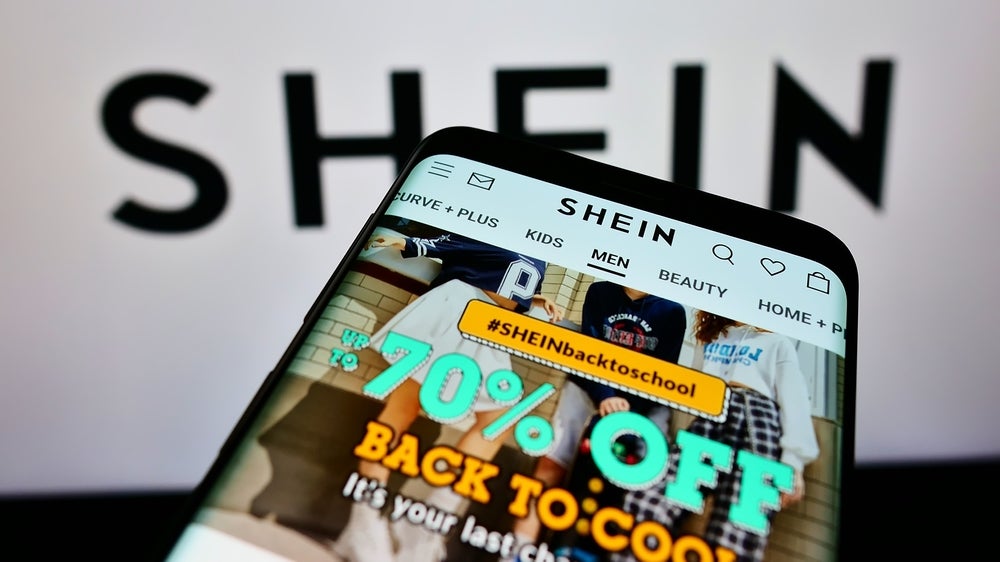 Each week, Just Style's editors select a deal that illustrates the themes driving change in our sector. The deal may not always be the largest in value, or the highest profile. But we select it because of what it tells us about where the leading companies are focusing their efforts, and why. We pick apart the deal itself, and the industry theme behind it. This new, thematic deal coverage is driven by our underlying Disruptor data, which tracks all major deals, patents, company filings, hiring patterns and social media buzz across our sectors.
Inside the Shein-SPARC deal
Last week, Shein announced it had struck a deal to acquire a third of Forever 21's US operator SPARC Group, suggesting it is looking at boosting its presence in the US market. The agreement is a joint venture agreement with Authentic Brands Group and Simon Property Group.
Under the terms of the deal, SPARC Group will take a minority stake in Shein. The partnership aims to leverage Shein's e-commerce platform to give US customers greater access to affordable fashion. SPARC will leverage the partnership to expand the distribution of Forever 21.
Together, Shein and SPARC Group plan to use their complementary platforms and expertise to accelerate product innovation, explore new business strategies, enhance customer experiences, and grow their presence in the marketplace.
Here's why the deal matters
New research from GlobalData suggests the global value market apparel market grew by 3.8% in 2022, reaching a total of $228.8 billion, fuelled partly by the growing strength of Shein.
The fast fashion giant is now said to be the market leader, increasing its share of the global value market by 7.88 ppts between 2019 and 2022. GlobalData says this is due to the retailer's "exceptionally low price prices and expansive product ranges".
How well do you really know your competitors?
Access the most comprehensive Company Profiles on the market, powered by GlobalData. Save hours of research. Gain competitive edge.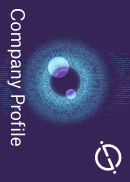 Company Profile – free sample
Thank you!
Your download email will arrive shortly
Not ready to buy yet? Download a free sample
We are confident about the unique quality of our Company Profiles. However, we want you to make the most beneficial decision for your business, so we offer a free sample that you can download by submitting the below form
By GlobalData
But for a while now, Shein has found itself coming under fire in the US for – well, pretty much everything.
Most recently, three US designers have taken aim at the Chinese ultra-fast fashion retailer for its "AI algorithm tech" which allegedly identifies and reproduces carbon copies of independent designers' work – with a tendency to appropriate pieces with the greatest commercial potential.
Earlier, a "shut down Shein" campaign accused Shein of having "questionable and anticompetitive business practices that allow it to sell below-market products".
But at the centre of all of these controveries, is the allegation that Shein is exploiting the US de minimis rule which allows importers to avoid customs duties on all incoming packages valued at less than $800.
A US Congress report published last month suggests Shein's use of the rule minimises the likelihood of its packages being screened for Uyghur Forced Labor Prevention Act (UFLPA) compliance.
Shein's executive vice chairman Donald Tang assures the company is eager to work with the AAFA as well as policymakers in Congress and the Administration to help reform the de minimis rule.
"In fact, we think the exemption needs a complete makeover," he told the AAFA, urging it to provide the necessary forum for its members to achieve this objective.
Some may question whether the Forever 21 deal is Shein's veiled attempt at appeasing investors and consumers ahead of listing on the US stock exchange, something that has been rumoured for a while now, though Shein continues to deny this.
However, despite concerns in Congress and among its US competitors, Shein's popularity among US consumers shows no sign of abating.
"Despite the negative press surrounding Shein, it is still a retailer that is garnering a lot of attention from shoppers and is rapidly rising in popularity," notes Louise Deglise-Favre, apparel analyst at Just Style, adding that for a retailer like Forerver 21, despite the reputational risks of partnering with Shein, the exposure to a much wider audience is very appealing.
Key takeaways for the fashion industry
Shein has undoubtedly played to its strengths of being cheap and cheerful at a time when that is exactly what consumers are looking for as inflation and rising costs squeeze budgets.
Clothing sales in the US – according to the latest data from the National Retail Federation – remained lacklustre throughout July 2023. Meanwhile, Shein reached record profitability for the first half, attributing this to its growth across the US.
When probed by Just Style, Shein declined to elaborate further on the rationale behind its SPARC deal – specifically when asked if the move would help pave the way for a potential IPO and make it easier to expand across the region. However, industry experts believe Just Style is on the money.
"The latest partnership with SPARC reflects Shein's eagerness to find new business growth opportunities and create a 'favourable' environment that can eventually lead to a successful IPO,"Dr Sheng Lu, associate professor in the Department of Fashion and Apparel Studies at the University Delaware, told Just Style, adding that Shein also launched a new marketplace in the US allowing third-party sellers to use its platform to sell a wider range of products beyond clothing.
Meanwhile, Neil Saunders, analyst at GlobalData told Just Style, that the deal was one that "made sense" for both parties with Forever 21 continuing to struggle in the fast fashion sector as a result of "a more constrained consumer, tougher competition, and a rather nondescript brand position in the market all continuing to exert pressure on the business".
Saunders says: "Selling products via the Shein platform is one way of quickly super-charging growth and Shein will allow Forever 21 to expose its products to a significant number of consumers both in the US and globally. This will ultimately improve volumes and economies of scale."
Meanwhile, Shein can use Forever 21's vast network of stores across the US to showcase its own ranges. "Such a move would give Shein more credibility and exposure and would also drive footfall to Forever 21 stores," he adds.
Saunders also suggests the addition of Forever 21 contributes to Shein's goal of rounding out its proposition so that it is less reliant on ultra-cheap apparel.
"While Forever 21 isn't premium, it is a credible brand that adds more fashion heft to Shein's offer and may help attract some new consumers. Shein will also hope that the addition of a well-known American name will help to lessen focus on its manufacturing practices, which have come under scrutiny," Saunders explains.
Though Shein could be using this as an entry point to propel its growth ambitions in the US, which it may do successfully, Lu warns the ultra-fast fashion retailer is going to have to give its green image a serious shake-up if this is to be truly realised.
"Shein is currently grappling with increasing challenges in addressing public concerns regarding the adverse environmental impacts of its ultra-fast fashion business model, the lack of transparency in its supply chain, the potential connections of its products to forced labour, and its controversial utilisation of the 'de minimis' trade rules.
"In its recently released EGS report, Shein also acknowledged that only about 18% of its audited factories achieved a B or better grade in social responsibility (i.e., with some general risks. Continued improvement is advised); 47% of its audited factories were found with "1-3 major risks", and another 24% had "more than 3 major risks."
"As Shein ambitiously expands into new territories, including areas without prior experience and resources like beauty products, significant questions arise about the company's ability to effectively address public concerns regarding its sustainability and social responsibility practices," Lu adds.
In the last few years, it's not just Shein that has experienced colossal global growth, but also its Chinese rival Temu which offers a similar service. In fact, in May 2023, Temu delivered sales 20% higher than Shein.
While it may be the thing of nightmares for a Washington keen to divert shoppers from China, it begs the question: are there any more Chinese-backed brands looking to woo price-conscious US shoppers on the horizon? Will these acquisitions give them serious market share in the US?
Saunders seems to think so.
Circling back to the Shein-Forever 21 tie-up, he notes: "While it will make medium-term gains, the longer-term danger for Forever 21 is that it becomes overly reliant on Shein, especially if some custom is pulled away from its stores. As Shein further develops and likely introduces other brands to its platform, Forever 21 may find itself crowded out.
"However, as Shein has taken a stake in the parent of Forever 21, the eventual gameplan might be for the eventual takeover of the brand."
Our signals coverage is powered by GlobalData's Thematic Engine, which tags millions of data items across six alternative datasets — patents, jobs, deals, company filings, social media mentions and news — to themes, sectors and companies. These signals enhance our predictive capabilities, helping us to identify the most disruptive threats across each of the sectors we cover and the companies best placed to succeed.