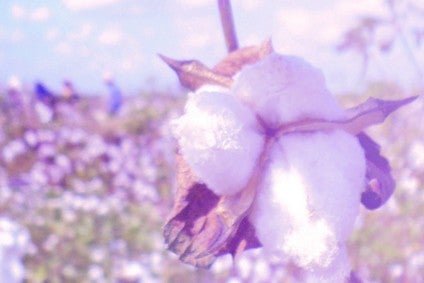 The Egyptian government has appointed an official steering committee to safeguard the future of the Egyptian Cotton brand after several setbacks – including a scandal that saw cheap sheets passed off as premium Egyptian cotton products.
The new steering committee of government and trade representatives has been appointed by the Minister of Trade & Industry. It will be responsible for the licensing and promotion of Egyptian Cotton globally, as well as policing the integrity of the supply chain to ensure full compliance, traceability and transparency.
The Cotton Egypt Association (CEA), which until now has had sole responsibility for licensing and promoting the luxury cotton brand, has been incorporated into the new structure.
Khaled Schuman, executive director of CEA and head of the newly formed Egyptian Cotton Logo Unit, says the new steering committee "will build on the work already carried out by the CEA to promote Egyptian Cotton globally, protect the supply chain and ensure the welfare of the workers.
"We are aware that deceptive practices by some manufacturers are damaging the Egyptian Cotton brand. It has, in some cases, resulted in a loss of confidence and trust, neither of which are acceptable. We will reinforce the credentials of genuine Egyptian Cotton as an ethical and sustainable brand, the cultivation and production of which supports whole communities."
The full make-up of the new steering committee will include: two members from The Ministry of Trade & Industry; two members from the Alexandria Cotton Exporters Association (ALCOTEXA); two members from Cotton Egypt Association (CEA); one member from the Holding Company for Cotton, Spinning, Weaving & RMG; one from the Ministry of Agriculture and one from the High Council of Textiles.
"The creation of this strong steering committee reflects The Egyptian Government's strong will to make a real reform in the Egyptian Cotton's Supply chain," Schuman adds.
The brand has been on a course to recovery since 2011 when output fell drastically following political upheaval. It suffered another setback in 2016 when US department store retailer Target Corporation withdrew all luxury bed linen produced by India's Welspun Global Brands after non-Egyptian cotton was used in what were supposed to be 500-thread-count Egyptian cotton sheets and pillowcases.
Despite the hurdles, Egyptian Cotton is still widely recognised by consumers as a luxury brand. A recent US consumer survey also found Egyptian Cotton was the name most people associated with quality and were prepared to pay a premium for, ahead of Pima cotton, Turkish cotton and Supima.
Recent moves to improve confidence in the Egyptian Cotton logo include the introduction of a partnership with Bureau Veritas and a new rigorous accreditation process, which uses DNA testing to distinguish between genuine Egyptian Cotton and regular cotton.
Exports of Egyptian Cotton grew by 181.6% from December to February last year, and in August an investment of EGP24bn ($1.3bn) for modernising Egypt's textile sector was announced.