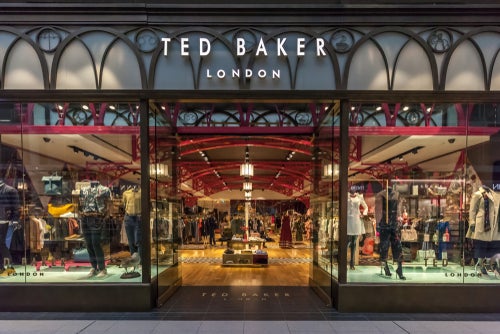 Just Style understands CFO Marc Dench, chief people officer Peter Collyer, and commercial & business development director Helen Costello will all be stepping down as Ted Baker moves across to Authentic's licensing model. However, they will be remaining in their roles for the foreseeable future to oversee the transition period.
A spokesperson for Authentic told Just Style: "As we integrate Ted Baker into Authentic Brands Group's business model, some of the senior executive team will be leaving us. We thank Rachel, Marc, Peter, and Helen for the role they have played in the company's journey to this point and their commitment and dedication to Ted Baker. They will leave behind a business growing from strength-to-strength, with the full support of Authentic. Everyone at Ted thanks them and wishes them well for the future."
Authentic, a global brand owner, lifestyle, entertainment, and marketing platform acquired Ted Baker for £211m ($253.3m) after opening its London-based European office in February 2022. It also acquired Reebok and the David Beckham brand earlier that year to add to its UK portfolio.
According to Sky News reports Authentic is allegedly in talks to sign a number of new partners in the UK to take over Ted Baker's design, logistics and other functions, meaning that the British company no longer requires a group CEO.
Osborne joined Ted Baker as finance chief in 2019, before being promoted in March 2020. She announced a turnaround strategy as the company fought for survival, with its existing challenges exacerbated by the onset of the pandemic.
The Authentic takeover brought financial stability to the brand.
Authentic recently entered into a $76.5m deal to acquire Vince Holdings IP.