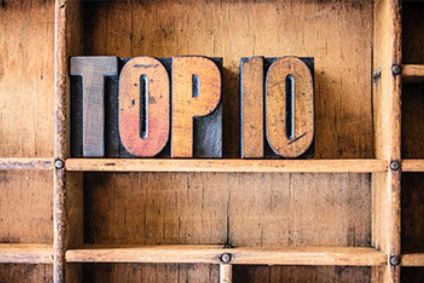 Exclusive: AGOA loss will return Ethiopia to famine-state, warns supplier The African Growth and Opportunities Act (AGOA) which has allowed Ethiopia duty-free access to the US market, access which would not be achievable otherwise, has contributed to the creation of more than 50,000 apparel and textile jobs. But one clothing supplier in the country warns that those jobs go away once the US pulls the benefit in January – and the workers are returned to dire straits once more.
Broken retail model pushes apparel suppliers to breaking point It has taken Sanjeev Mahtani 30 years to build Must Garment Corporation, but just a matter of months for his lifetime's work to come crashing down. As he tries to pick up the pieces of his manufacturing business, he tells Just Style why he fears for the future of apparel suppliers – and the millions of workers they employ.
Being less bad is no longer good enough for HKRITA CEO With light finally starting to appear at the end of the pandemic tunnel, Edwin Keh, CEO of The Hong Kong Research Institute of Textiles and Apparel (HKRITA), is in a philosophical mood. The industry must move away from doing fewer bad things and refocus on doing more good things, he tells Just Style, with solutions lying further upstream and downstream than ever before.
EXCLUSIVE: Bangladesh garment innovation centre explained The garment sector in Bangladesh is focused on moving from being volume to value-driven in a bid to elevate its position in the global market. Rakib Abdullah Hil of the Bangladesh Garment Manufacturers Association (BGMEA) talks exclusively to Just Style about how the new Centre of Innovation, Efficiency and Occupational Safety and Health will help it get there.
The North Face sees regenerative cotton as biggest opportunity The North Face is waking up to the practice of regenerative farming in its cotton supply chain. As Carol Shu, senior manager of global sustainability, explains, it not only has a positive impact on nature and resources, but is another critical step in addressing climate change impacts.
Deforestation is out of fashion for Canopy founder Nicole Rycroft, founder and executive director of environmental non-profit Canopy , is riding high after being named one of the recipients of this year's US$3m Climate Breakthrough Award. She tells Just Style what the accolade means, and how she plans to use it to help accelerate apparel supply chains away from ancient and endangered forests.
Mango eyes circular future with new CSR vision Spanish clothing group Mango is stepping up its sustainability commitments by rolling out a new corporate social responsibility (CSR ) strategy and focusing on evolving a more circular business model. Head of sourcing Andres Fernandez and CSR director Beatriz Bayo say transparency, collaboration and trust are key to a greener future and building back better from the Covid-19 pandemic.
Video: COP26 panel – how is apparel tackling climate change? Ahead of the UN Climate Change Conference of the Parties (COP26) in November, Just Style's editor Laura Husband hosted a panel with the apparel industry on the challenges and opportunities for tackling climate change right now.
Denim major Saitex on a quest to be a force for good The global pandemic has done little to dampen the drive of Vietnam-based ethical denim manufacturer Saitex, which has forged ahead with plans to set up a production line for people with different abilities, and set up a new model factory in Los Angeles. And its ambitions don't end here, as founder and CEO, Sanjeev Bahl, explains.
Fashion-Enter on a mission to boost made in Britain Skills training provider and manufacturer Fashion-Enter is gearing up for a busy year, with plans to lead a new fashion academy in Leicester, open a similar site in Wales, and explore the potential of a Foundation to help young people with mental health issues – all while continuing to navigate the impact of the Covid-19 pandemic and Brexit. Speaking exclusively to Just Style, director Jenny Holloway outlines her plans for 2021 and explains why it's so crucial to bridge the fashion skills gap in the UK.