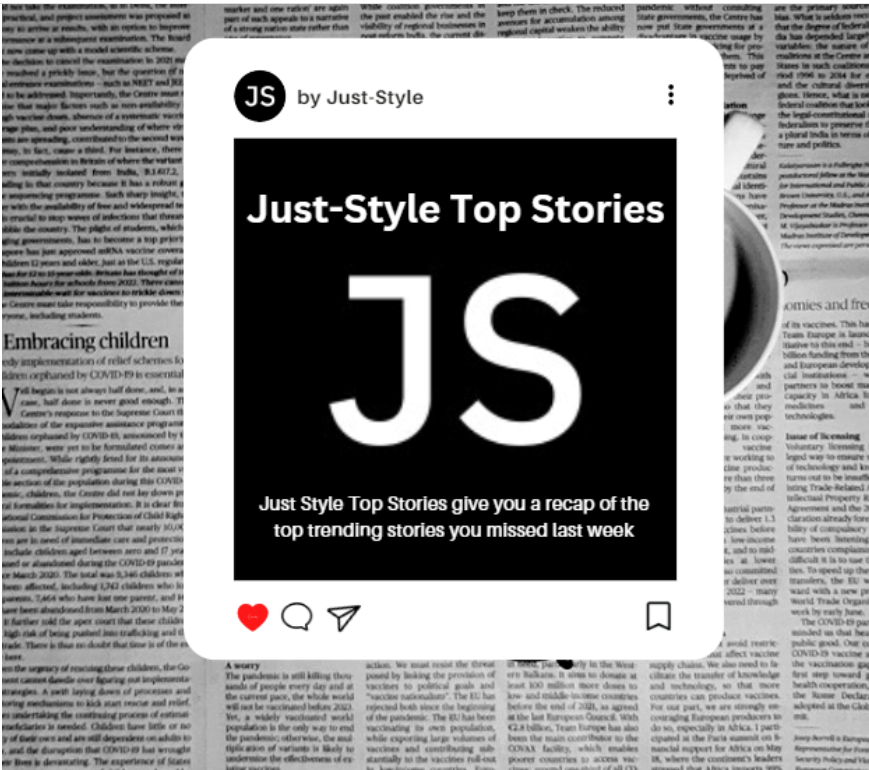 Here are last week's top trending stories on Just Style:
South Asian clothing manufacturers are facing lean times, with international brands reducing or cancelling orders, but industry association leaders are looking towards a recovery by the end of this year.
A Q&A session held at Sedex's Xplore Sustainability event advised businesses on achieving sustainability, adhering to regulations, and avoiding greenwashing.
Ever the trend-setters, the French have moved first on fashion sustainability legislation.
Activist shareholder platform Tulipshare has released a shareholder proposal requesting a report from NIKE on whether its policies are adequate in meeting its stated equity goals and human rights commitments.
The Better Cotton Initiative (BCI) has signed an MOU with Tajikistan's Ministry of Agriculture to further support the production of more sustainable cotton across the Central Asian nation.
Swedish fashion retailer H&M has partnered with LanzaTech to launch a capsule collection using captured carbon emissions.
Read more stories around the apparel industry here.