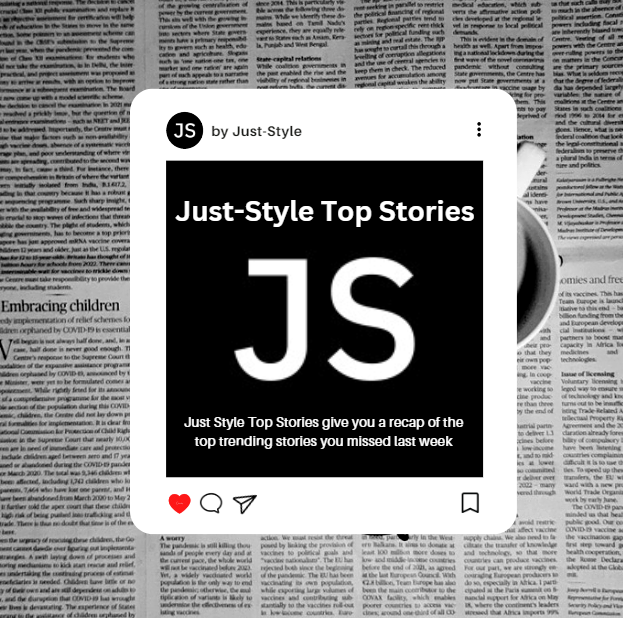 Here are last week's top trending stories on Just Style:
Research by the Clean Clothes Campaign reveals that workers in Sri Lanka have not been receiving the Emergency Relief Allowances meant to alleviate the country's current economic crisis.
The main sourcing opportunities and challenges shared with Just Style at the recent Fashion Sourcing show in London revealed China's garment suppliers are back on the international stage with a bang – but is it all smoke and mirrors?
India's apparel sector is expected to help significantly boost the country's merchandise exports to US$1 trillion over the next seven years, according to the AEPC.
Fibre52's patent-pending sustainable technology aims to revolutionise the way cotton is prepared and dyed.
Nike and Adidas footwear supplier Pou Chen Corp has reportedly axed 6,000 jobs at its Vietnam factory citing weak demand.
US Senator Josh Newman has introduced a new Act in California to responsibly tackle textile and clothing waste in a bid to promote circularity.
You can read the latest news, features and comment pieces from the apparel industry on our website.