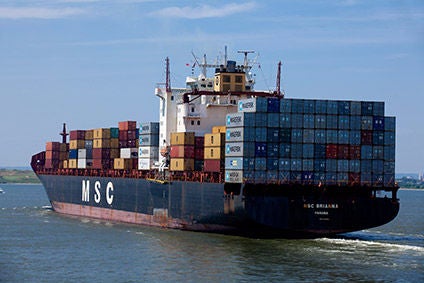 Maersk to acquire LF Logistics in deal valued at $3.6bn
Sourcing giant Li & Fung has agreed to form a long-term strategic partnership with global logistics company AP Moller Maersk – and struck a deal that would see Maersk acquire its logistics services provider, LF Logistics Holdings Limited.
US increases annual limit for duty-free apparel from Haiti
The US International Trade Administration has raised the annual limit on duty-free apparel from the Caribbean's poorest nation, Haiti, as part of its preferential trade agreement.
US to pump US$5m into improving workers' rights in Central America
The US Department of Labor is awarding a US$5m cooperative agreement grant to the American Center for International Labor Solidarity to improve workers' rights in the garment sector in El Salvador, and agricultural supply chains in Honduras and Guatemala.
Italy to ban all fur farming and close farms in six months
The Italian Senate has voted to approve a modified version of an amendment to its budget law, which means Italy will become the sixteenth country in Europe to ban fur farming and its remaining ten mink fur farms will close within six months.
New 'Urban Factory' to revolutionise apparel manufacturing
Denim Forward, Inc (DenimFWD) has opened what it claims is the world's first 'Urban Factory' to contribute towards the return of textile production in the US and transform the textile industry production model into one that is on-demand, sustainable and automated.