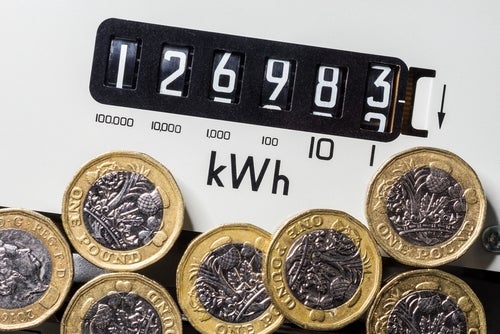 The UK's regulator Ofgem's new energy price cap means a home in England, Wales and Scotland using a typical amount of energy will pay nearly GBP300 a month, according to BBC news, meanwhile companies, including apparel factories and retailers will not benefit from energy bill caps so will be at the mercy of wholesale gas markets, explains The Guardian.
The announcement of further increases to energy bills will cause a further knock to apparel consumer confidence, GlobalData's apparel analyst Pippa Stephens tells Just Style exclusively.
She explains confidence has already fallen hugely since inflation started to surge and says: "This will drive shoppers to reduce their spend on non-essential goods such as apparel even further, as they prioritise both energy and food instead."
She also highlights the price rises will result in a significant increase in retailers' overheads, particularly for those operating physical stores, which will impact their profitability.
"It will also limit how much players can invest in developing other areas of their businesses, restricting their growth potential," she adds.
Earlier this week (25 August) it was revealed expenditure on clothing and footwear in the UK has dropped over the last two years, and with inflation expected to peak later this year, experts explain the challenge for retailers will be convincing consumers to continue purchasing.
And earlier this month (10 August), the UK Fashion and Textiles Association (UKFT) warned UK clothing manufacturers will face see significant challenges as energy bills look set to surge again, with many unable to pass on the cost to consumers.
Head of UKFT, Adam Mansell explained the impact of rising energy prices has been felt by the UK manufacturing sector for some time now and clothing manufacturers are being forced to absorb the cost increases.
He said: "Energy is a significant cost, particularly for the textile sector, and we know that members have seen energy bills rise by over 50% already. Many companies, particularly those making for non-apparel uses, have been able to pass on some of those costs through the supply chain. For those manufacturing clothing, it is proving very difficult to pass on the costs to retailers or consumers and therefore they have had to swallow the costs themselves."
He added: "With skills shortages, the ongoing impact of the new trading relationship with Europe and now energy prices that look set to continue to rise, manufacturers are facing a challenging time."