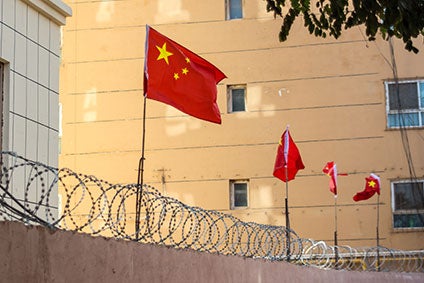 The Uyghur Forced Labour Prevention Act came into force yesterday and requires the Commissioner of US Customs and Border Protection (CBP) to "apply a presumption that imports of all goods, wares, articles, and merchandise mined, produced, or manufactured wholly or in part in the Xinjiang Uyghur Autonomous Region (Xinjiang) of the People's Republic of China (PRC), or by entities identified by the US government on the UFLPA Entity List, are presumed to be made with forced labour and are prohibited from entry into the United States."
The American Apparel & Footwear Association (AAFA), National Retail Federation (NRF), Retail Industry Leaders Association (RILA), and The United States Fashion Industry Association (USFIA) said they looked forward to an increased partnership with US Customs and Border Protection and the US government's Forced Labor Enforcement Task Force as industry works to amplify the US government's efforts to eliminate forced labor not only in the Xinjiang Uyghur Autonomous Region (XUAR) but globally.
Check out our timeline of events running up to the enforcement of the Uyghur Force Labor Prevention Act.
In its joint statement, the AAFA, NRF, USFIA and RILA said: "Our members have a zero-tolerance for forced labour and will continue to make every effort to mitigate, root out, eliminate, and prevent forced labour in their supply chains. The UFLPA is a key component of a broad global strategy, and our shared goal to end forced labour."
Earlier this year, Verisk Maplecroft, a research firm specialising in global risk analytics, said the new law's expansive scope and high evidentiary standard creates arguably the most challenging legal and operational hurdles apparel brands and retailers face thus far with respect to Xinjiang.
And yesterday, Applied DNA Sciences which specialises in enzymatic DNA production said its DNA traceability and isotopic testing – both central components of Applied DNA's CertainT authenticity platform – have been recognised as evidence that importers may present to potentially prove that items do not originate in XUAR or may have benefitted from forced labour.