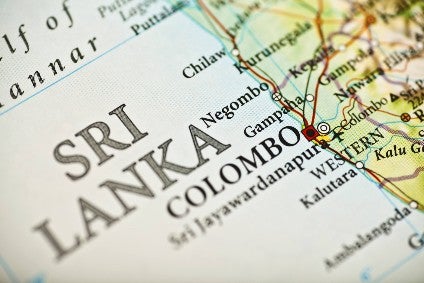 The country has dominated global headlines in recent weeks, currently battling its worst economic crisis in 70 years. Sri Lanka's apparel industry trade body JAAF warned export earnings in the clothing sector for the June-August period can be expected to fall by 20-25% and it is likely to miss the $6bn export target for the year.
It is a far cry from where the country was at the turn of 2022. In March, Sri Lanka was eyeing global garment exports of US$8bn by 2025. It came after the country's apparel export earnings for January 2022 rose to US$487.6m, the highest in five years.
The apparel sector has hugely benefitted from rigorously applied safety measures following Covid, as well as digital product development technology adoption that helped mitigate supply chain disruptions.
But with the current state of affairs, the industry's 2030 vision to transform Sri Lanka into a global apparel hub by that year looks bleak.
With apparel accounting for on average 40% of Sri Lanka's total export revenue, there is an urgent need to maintain buyers' confidence in the industry. The global apparel sector is also well placed to help Sri Lanka resurface from this incredibly challenging period and experts are urging brands to commit to their Sri Lankan suppliers. Though with challenges including a fuel shortage which could potentially impact shipment delivery time, there certainly will need to be an element of patience exercised.
Some brands have already expressed their support of their Sri Lankan partners. The president of Italian fashion group Calzedonia, said he had faith in the resilience of Sri Lanka's apparel industry and planned to increase sourcing from the South Asian island nation.
EXCLUSIVE: Sri Lanka 'should lean on apparel sector' to tackle bankruptcy
Global Data's sourcing analyst tells Just Style exclusively now is the time for the country to lean on its most successful export industries, such as apparel, following reports that Sri Lanka is facing bankruptcy.
Sri Lanka fuel shortage adds to garment exporter woes
A fuel shortage in Sri Lanka is causing concern among apparel exporters, already under pressure as a result of an economic crisis plaguing the country.
Timeline – Sri Lanka's economic crisis and the apparel sector
As Sri Lanka battles its worst economic crisis for 70 years, Just Style looks at how it has impacted the country's apparel sector so far.
Apparel sourcing hotspots top global list of worst places to work
A new report published by the International Trade Union Confederation (ITUC) has revealed a number of popular apparel sourcing destinations top the list of the worst places to work in the world.
Chinese supply chains could become entangled in Xinjiang mess
Could the cotton crash of 2022 signify the next recession?
Organic Cotton Accelerator focuses on supply chain transparency
Green fashion focus of new Swiss apparel programme
Money-saving and greenliness fuels clothing repair trend
Patagonia teams on Dutch apparel repair centre
Concerns over GBP88m UK apparel sector 'pledge' as Boris Johnson resigns
Cybersecurity: How to keep apparel PLM solutions safe