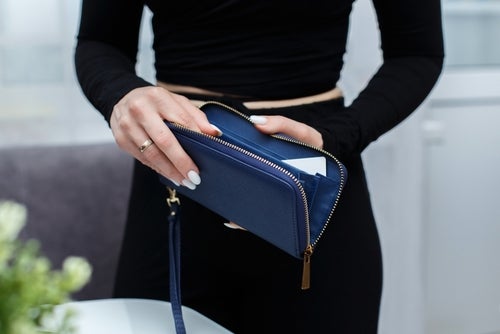 Forward-planning for the worst eventuality will be the not-so-secret formula used by the apparel industry's 'winners' in the coming months as the sector battles ongoing supply chain issues and the threat of recession. 
As one of the US' founding fathers, Benjamin Franklin, famously said: "By failing to prepare, you are preparing to fail". 
For apparel sourcing executives, now is the time to take a step back and look at the world's current trajectory compared to your company's own and make the changes needed to stay afloat.
Plus, when budgets are tight and consumers have to choose between the cost of food and energy, fashion will easily fall between the cracks. This means apparel companies will need to ensure their offering is 'better' than the rest in every sense of the word – from value to quality.
In the UK for example, fashion businesses are already struggling with energy price hikes that factories cannot pass on to consumers as well as a fall in GDP and rising interest rates that all equate to a very concerning picture.
UK apparel retailers are already being encouraged to be tight on spending and make smart business decisions as consumer budgets are already struggling.
This advice is not specific to the UK market as over in the US, inflation figures suggest non-essential categories such as apparel are already feeling the pinch. The American Apparel & Footwear Association's (AAFA) president, Steve Lamar, points out times are already tough for lower to middle income US families.
In a comment shared with Just Style, he warns the back-to-school period, which should be a highly profitable period for the sector, could feel the impact and he believes removing tariffs on essential goods that disproportionately trip up lower-income families would be a good start. 
Most read stories on Just Style this week… 
Energy price hikes: UK clothing makers pressured to absorb costs
UK clothing manufacturers are to see significant challenges as energy bills look set to surge again, with many unable to pass on the cost to consumers, the UK Fashion and Textiles Association tells Just Style.
US apparel shoppers deserve better during record inflation
The US Government can tackle record inflation for apparel and footwear shoppers by cancelling both Section 301 and consumer goods tariffs, says the American Apparel & Footwear Association (AAFA)'s president and CEO Steve Lamar.
Moderate July US inflation figures but apparel 'fraying around edges'
July US inflation figures moderated to 8.5% from a very high 9.1% in the prior month, however retail analyst Neil Saunders suggests there are signs that non-essential categories such as apparel are 'fraying around the edges'.
Survival of fittest for UK apparel retailers as GDP falls, interest rates rise
A GlobalData apparel analyst tells Just Style UK apparel retailers will need to make smart decisions in the coming months as clothing and footwear is attributed to the UK's gross domestic product (GDP) falling 0.1% in Q2 following the Bank of England increasing interest rates and announcing a recession later this year.
Asia triumphs in June despite US apparel sourcing diversification efforts
Hanesbrands takes US$100m sales hit in ransomware attack
US trade deficit slides more than 6% in June
Patagonia launches its first circular T-shirt
Global apparel industry issues call to action on Sri Lanka's economic crisis
Textile recycling focus of new Singapore research facility
US investments in Honduras to boost supply chain security