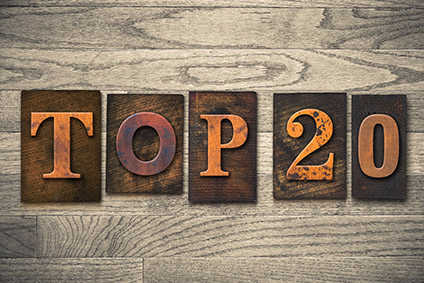 Among the most-read comment articles on just-style in 2015 were a look at what the Trump presidency will mean for apparel, the decline and fall of the supply chain manager, whether UK apparel reshoring is really gaining momentum, and why traceability plays a key role in social compliance.
The apparent benefits of Ethiopia make the country a serious risk – both politically and commercially – for apparel and textile investors, Mike Flanagan believes. And the partial destruction by rioters of the Saygin Dima mill illustrates all too well the short-term superficiality of too many 'visionary' sourcing strategies.
Global markets have been thrown into disarray today (9 November) after Donald Trump was elected as the 45th president of the United States, in a shock result that confounded opinion polls pointing to a narrow win for Hillary Clinton.
In a Rant published on just-style earlier this month, Mike Flanagan stressed the importance of finding new sources of retail efficiency rather than worrying about rising prices. He now asks whether Primark has identified where apparel retailers should be looking – or whether US commentators are right when they claim the business is fundamentally flawed?
As margins continue to be squeezed, one question often asked by sourcing managers is whether or not to use a trading company. Surely, the argument goes, dealing direct with a factory is the best route to better prices and quality. Sourcing consultant Philip Worrall explains why this is not always the case.
President-elect Donald Trump has made no secret of his dislike of the North American Free Trade Agreement (NAFTA) between the US, Mexico and Canada. But far from bringing back 'Made in USA' manufacturing, withdrawing from the pact would hurt US textile exports and do little to curb apparel imports, according to an analysis by Dr Sheng Lu, assistant professor at the Department of Fashion and Apparel Studies at the University of Delaware.
Will the EU FTA and TPP trade agreements truly make Vietnam the replacement solution to the higher labour cost challenges in China? Gary Barraco, director of global product marketing for Amber Road, suggests that when it comes to sourcing in Vietnam, whoever gets on the floor first, wins – and that the time to act is now.
Africa has undeniable advantages that make it attractive as a potential destination for large volume, low cost, commodity garments, according to Chris Wynne-Potts, CEO at African Merchandising Services.
The role of the middleman has become far greater and more important than ever before, with responsibility beginning before the onset of the supply chain and continuing long after its end – as David Birnbaum explains.
The apparel industry must accept Brexit is going to happen – and start planning now in order to try to minimise the damage, writes Mike Flanagan, in his latest assessment of the UK's vote to turn its back on the European Union (EU).
The revelation late last week that US department store retailer Target Corporation has pulled all luxury bed linen produced by Welspun Global Brands over concerns about the provenance of the cotton used in its products highlights the massive challenges the industry still faces when it comes to transparency and traceability across global supply chains.
Swedish fashion retailer H&M is one of the leaders of the move to change compliance, and is at the forefront of sustainability. However, at the same time H&M appears to show no interest in the safety of workers making its products, write Emma Birnbaum and David Birnbaum. What is the difference between compliance and worker safety? they ask.
In advance of the World Fibres Conference in Hong Kong later this year, Will Chapman, PCI Wood Mackenzie's head of fibres, assesses how excess polyester capacity in China could reshape global fibres trade to 2017.
In today's hyper-charged political and economic environment, Britain's vote to turn away from the EU may be a one-off occurrence – or it may be a harbinger of the future. Should Trump become president, the rejection of globalisation on both sides of the Atlantic can only spell trouble for retailers and their multinational supply chains, writes Robert Antoshak, managing director at Olah Inc.
As he refocuses his business on the next generation, consultant David Birnbaum explains why he believes the global garment industry is breaking apart – and how competing in the internet age requires retailers and brands, the big internet players, the 'itsy-bitsy' internet industry, and the supplier factories to take an honest look at the problem and try to create realistic solutions.
David Birnbaum is trying very hard to understand how the garment provisions of the Trans-Pacific Partnership (TTP) will affect US stakeholders. I can understand just who will fall into the loser column, he writes. The problem is finding anyone to place in the winner column.
The fast fashion model, in all its guises, is ensuring some retailers thrive in spite of challenging market conditions. Here, Bob McKee, industry strategy director, Infor Fashion, takes a closer look at some of the secrets of its success.
With traceability playing a key role in addressing the rising importance of social compliance, it might be time to review your traceability strategies and confirm you're armed with comprehensive product information across your supply network, says Thomas Ng, managing director, supply chain solutions, Amber Road.
US president-elect Donald Trump used the campaign train to set out his stance on trade issues. Instead of dismissing this as bluff and bluster, Mike Flanagan believes he will stay true to his word to impose restrictions or higher tariffs on imports – leading to massive long-term uncertainty.
There are few things worse in the apparel business than developing and manufacturing a great product that can't find its way to the retail floor because it's stuck in customs with a labelling issue. Here J Anthony Hardenburgh, VP, global content, Amber Road, unravels some of the rules and regulations of what needs to be said – and how.
Despite years of denial, British garment-making showed serious signs of a revival in the second half of 2015. Mike Flanagan takes a closer look, and asks: Is the long-anticipated UK onshoring boom finally coming into sight?
Click on the links below to read more of just-style's Top 20 lists…
Top 20 analysis articles on just-style in 2016…
Top 20 news stories on just-style in 2016…
Top interviews on just-style in 2016…