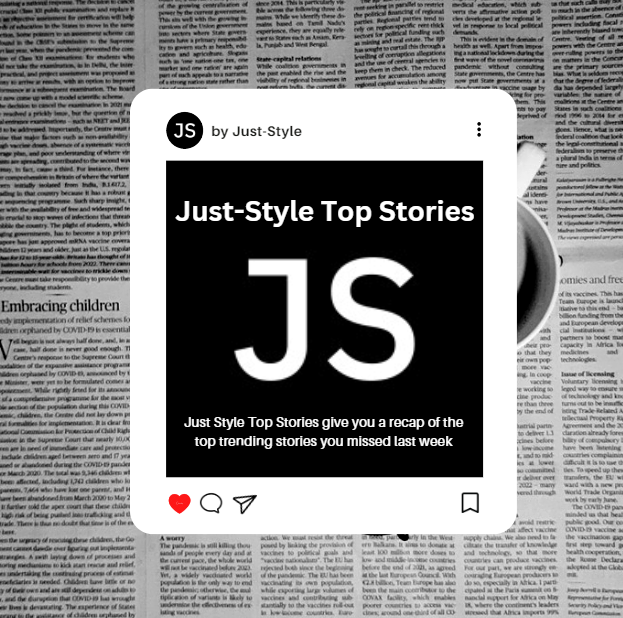 Here are last week's top trending stories on Just Style:
At the Bangladesh Business Summit 2023, members of the Bangladesh apparel industry called on fashion buyers to offer fairer prices given the quality and product diversity it now has to offer, according to local news reports.
US sportswear giant Nike is facing increased scrutiny from its shareholders as it remains silent over concerns around forced labour and worker wellbeing in its supply chain.
An analysis of PVH's publicly released factory lists reveals the changes to its sourcing strategy from 2021 to 2022 and provides valuable insights into the evolving sourcing practices of US fashion companies.
The International Organic Accreditation Service (IOAS) recently suspended certifications rights of Control Union (CU) India for organic cotton after appeal efforts fell through.
Two yarn spinning mills in Pakistan have been assessed as per the Yarn Ethically and Sustainably Sourced (YESS) standards, an initiative to drive "modern slavery" out of cotton production.
H&M has presented its latest Innovation Stories collection which promotes sustainable materials, technologies and production processes.