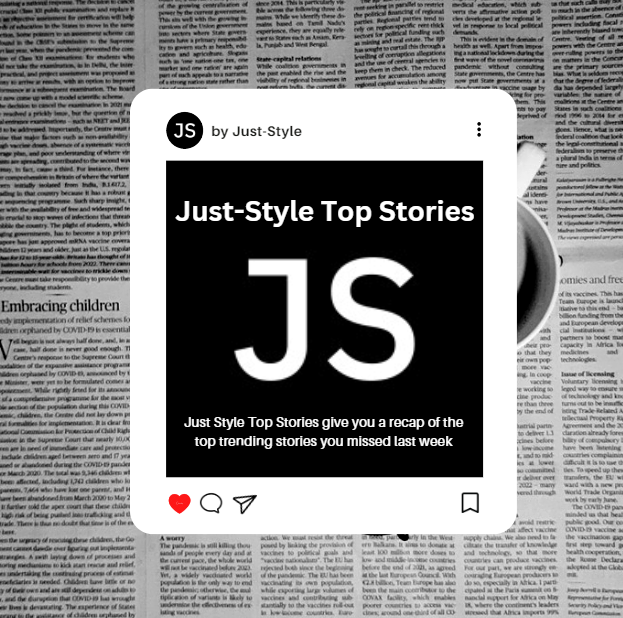 Here are last week's top trending stories on Just Style:
A new coalition has launched a campaign against Shein to "educate" the US government and the public on how the fast fashion giant is allegedly committing human rights abuses and exploiting import laws.
The international clothing and textile sector will have to take account of the first global sustainability reporting standards designed to become compulsory in many countries worldwide from 1 January 2024.
Like many industries, the global apparel market is waking up to the potentially revolutionary applications of 'generative' AI tools able to create insight and hunt for information, such as ChatGPT.
With the ten year anniversary of the Bangladesh Rana Plaza tragedy upon us, there are calls for more brands to now commit to the Pakistan Accord, for the safety of garment workers.
Nike has detailed the steps it is taking to eradicate forced labour in its supply chain following several calls from investors and NGOs to address concerns on the matter.
South Korean conglomerate Hyosung has partnered with carbon negative materials company Origin Materials to industrialise sustainable high-value speciality materials, including spandex inputs.
Read more stories around the apparel industry here.