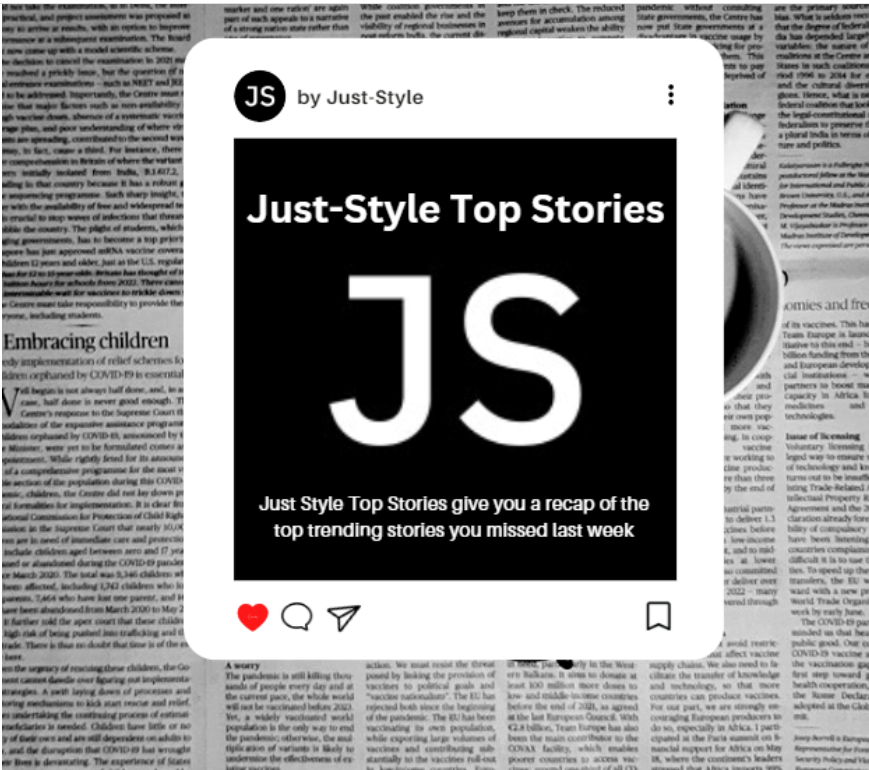 Here are last week's top trending stories on Just Style:
Global fashion infrastructure company PDS Limited (PDS) has signed a long-term strategic partnership with Authentic Brands Group (Authentic) to establish Ted Baker Design Group (TDG) as the brand's global hub for design and innovation.
Global online retailer of fashion, beauty and lifestyle products, Shein, plans to boost its sustainability goals as the fashion industry faces pressure to address its impact on the environment.
In the near term, Türkiye is eyeing apparel exports of $40bn. But as the cost of raw materials and energy continue to soar, will it truly ever be in a position to rival Asia as a sourcing powerhouse? Just Style explores.
FullBeauty Brands has acquired plus-size fashion retailer Eloquii Inc. from Walmart for an undisclosed sum.
Authentic Brands Group has entered into a strategic partnership with Vince Holdings to acquire the Vince brand intellectual property, a US$76.5m deal, which gives it a 75% stake in the newly formed subsidiary, ABG Vince.
Adidas has set its sights on early achievement of its 2024 targets with the brand claiming this milestone as its 'personal best'.
Read more stories about the apparel industry here.