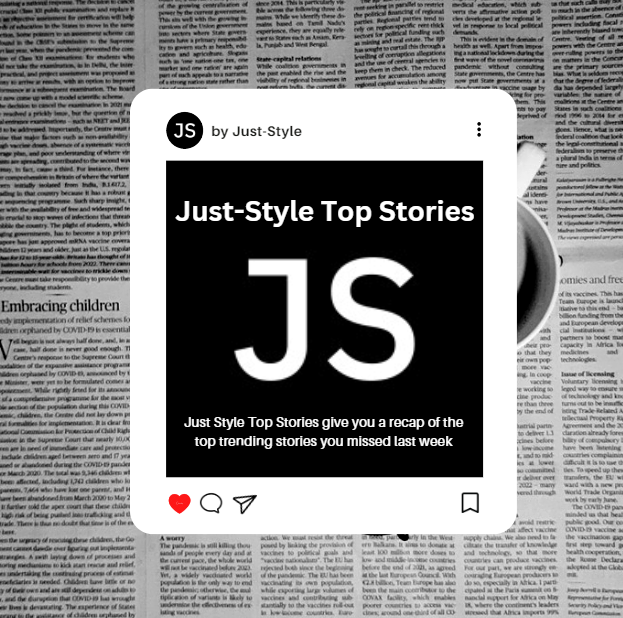 Here are last week's top trending stories on Just Style:
US Senators have penned a letter to Nike, Adidas, Shein and Temu asking them to address concerns that their global fashion supply chains engage forced labour of Uyghur minorities in the Xinjiang Uyghur Autonomous Region (XUAR) of China.
Shein is allocating an additional sum of $55m to the Supplier Community Empowerment Program (SCEP) initiated last year with an investment of $15m to "support and empower" its third–party manufacturing suppliers, their workers, and families.
Hugo Boss has become the latest brand to sign the Pakistan Accord, underscoring its commitment to the protection of the health and safety of garment workers.
By acquiring certain assets of Internet Fusion Group, premier e-tailer BrandAlley aims to expand its operations to achieve better cost-effectiveness.
US lawmakers are urging an investigation into Chinese fast fashion firm Shein ahead of an Initial Public Offering (IPO).
Shoppers want more transparency and virtual reality (VR) experiences, according to materials science and digital identification solutions provider Avery Dennison.
Read more stories about the apparel industry by Just Style here.