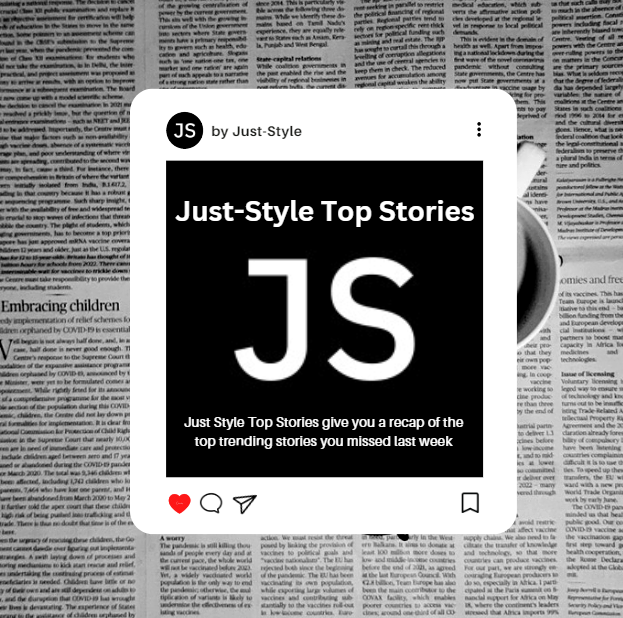 Here are last week's top trending stories on Just Style:
The National Retail Federation (NRF) predicts "slight growth" for the US economy in 2023 but no official recession.
The Council for the Development of Cambodia (CDC) has approved three investment projects for the apparel sector that will create up to 5,000 jobs, according to local news reports.
CEO of Tipa Corp Daphna Nissenbaum notes reducing waste from packaging is a growing part of fashion brands' efforts to become more sustainable.
Global financial institution, the World Bank, visited a LEED-certified garment factory in Bangladesh last week to collaborate on the sustainable development of the country's apparel industry.
Fast fashion is so last season, Cem Altan, president of the International Apparel Federation (IAF) explains, adding Turkey is proving increasingly attractive as buyers look to higher quality products in smaller quantities with shorter lead times.
Foot Locker is the latest apparel and footwear retailer to announce job cuts and operational changes to streamline its processes following the UN's forecast of a fall in global economic growth this year.