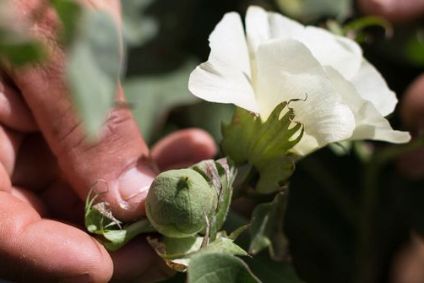 Here are the top stories on Just Style in May:
Zara's 'bold' new returns fees will inspire other fashion players to follow suit
Inditex-owned Zara has announced it is to start charging a fee for returns to drop-off points, a move experts say will create a domino effect across the fashion industry.
Overpopulation versus falling birth rates for the apparel industry
How will falling birth rates in East Asia affect the apparel industry and is overpopulation still a problem? Apparel industry consultant Robert Antoshak discusses what the next 30 years could have in-store.
EU due diligence legislation: What will it mean for apparel brands, retailers
Policymakers and industry stakeholders explore how the EU Commission's proposed due diligence legislation will impact fashion brands and retailers.
Frasers Group offloads Bobs and EMS for $70m
Frasers Group has offloaded its US retail businesses trading as Bobs Stores and Eastern Mountain Sports for a cash consideration of US$70m to GoDigital Media Group (GDMG).
Avery Dennison partners HBAR Foundation for decarbonisation
Avery Dennison is partnering with the HBAR Foundation on sustainability initiatives.
ANALYSIS: How will the US notice for China 301 tariffs review affect apparel?
As the US Trade Representative issues notice for the statutory process leading up to the four-year anniversary of the Section 301 tariff actions against China, the US apparel industry tells Just style what it could mean for apparel.
How long can Sri Lanka apparel sector protect itself from national crisis?
As Sri Lanka announces a new prime minister amidst extreme inflation rates and daily power cuts, Just Style investigates how the nation's ongoing economic crisis is affecting the apparel sector.
Mango merges physical, digital and virtual with latest metaverse move
Spanish fashion group Mango says it is to become the first brand to merge the physical, digital and virtual worlds at the opening of its new store on Fifth Avenue in New York today (11 May).
New Organic Cotton in India project aims to increase supply chain transparency
Multi-stakeholder organisations Partnership for Sustainable Textiles (PST) and Organic Cotton Accelerator (OCA) have launched a new joint project called Partnership Initiative Organic Cotton in India to help drive transparency and fairness throughout the organic cotton supply chain.
EXPERT OPINION: The flaws of fashion's basic cost sheet
Apparel industry consultant David Birnbaum shares his analytical approach to the fashion industry's basic cost sheet and reveals how to create a better one.
EXCLUSIVE: Jobs axed at Coats UK following sale of Brazil, Argentina business
UK apparel manufacturer Coats has exclusively confirmed to Just Style it has made a number of UK-based redundancies and replaced other roles as part of its global strategy – in the same week the company announced the sale of its Brazil and Argentina business.
How textile brands are responding to shifting consumer priorities
Hologenix's Stephen Kelly explains how apparel retailers and textile brands can get new products to market that tap into changing consumer priorities such as self-care, fitness and sustainability.
H&M Foundation unveils clothing with CO2 capture properties
Non-profit H&M Foundation and The Hong Kong Research Institute of Textiles and Apparel (HKRITA) have unveiled cotton garments said to be able to capture CO2 from the air and release it as nutrition for plants.
How fashion businesses can prepare for German Supply Chain Due Diligence Act
Jessica McGoverne, director of corporate affairs at Sedex, outlines how fashion brands and retailers can ready themselves for the incoming German Supply Chain Due Diligence Act.
Myanmar loses appeal for US apparel imports in March
The March 2022 figures from the Office of Textiles and Apparel (OTEXA) suggest Myanmar is becoming less attractive as an apparel sourcing destination, explains Dr Sheng Lu.
Bangladesh apparel stakeholders outline green commitments
The government of Bangladesh has vowed to help the apparel sector transition into a green future.
H&M Group to trace 200m garments with TextileGenesis
Swedish fashion retailer H&M Group plans to trace more than 200m garments by the end of 2022 as it expands its collaboration with blockchain platform TextileGenesis.
Primark in major expansion of Sustainable Cotton Programme
Primark is expanding its Sustainable Cotton Programme, with a pledge to train an additional 125,000 smallholder cotton farmers in more sustainable farming methods in India, Pakistan and Bangladesh by the end of 2023 – increasing the expected availability of sustainable cotton for its products by 60%.
H&M Group, Inditex team on regenerative agriculture drive
Swedish fashion retailer H&M Group and Zara-owner Inditex are part of a new public-private-community partnership aimed at promoting regenerative agriculture and sustainable sourcing.
Greenpeace report: Clothing sent to East Africa is mostly waste
A Greenpeace report claims that the circularity promoted by global fashion brands is 'still a myth' and that most of the clothing sent to East Africa is sent straight to landfill.