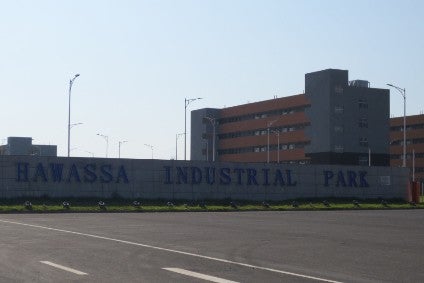 Thousands of workers at the Hawassa Industrial Park in Ethiopia, the country's flagship textile and apparel production base, are reported to be on strike as part of wider unrest across the city.
Strike action began on 7 March, and a source close to the matter has told just-style the protests are ongoing. However, the source emphasised the strikes are not limited to the garment sector, but are part of a city-wide strike over political issues, affecting both the public and private sector.
Employers at the factories in Hawassa have granted workers three-days off for safety reasons.
According to local news publication Addis Insight, workers at the park are striking over low wages, unsafe working environments and exposure to sexual abuse and abduction.
Mywage.org/Ethiopia and the Confederation of the Ethiopian Trade Unions (CETU) recently published the results of a survey that found 90% of workers across 52 factories in the country are earning less than the living wage.
According to the Ethiopian Investment Commission, Hawassa is the largest industrial park in Africa, and is expected to employ 60,000 at full capacity and generate export revenues of US$1bn.
PVH Corp, owner of brands including Calvin Klein and Tommy Hilfiger, is a lead investor in the apparel manufacturing facility. Other producers include Hong Kong based dress shirt specialist TAL Apparel, Sri Lanka's casual wear to underwear maker Hirdaramani Garment and sock maker Isabella and Sarasavi Export, Indian denim giant Arvind Ltd and suit specialist Raymond Group, as well as Chinese fabric mill Wuxi Jinmao.
just-style visited the Hawassa Industrial Park two years ago as the first apparel exports left the facility. Click on the following link to read more: How Ethiopia's flagship textile and apparel park is taking shape.