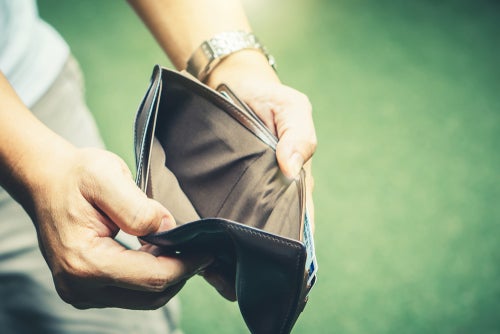 The global cost of living crisis has taken centre stage for the majority of 2022 with fashion brands and retailers understandably feeling concerned that shoppers will be tightening their belts in the lead up to the festive season.
Over the last week, however, a number of these well-known fashion retailers and brands have given customers a slew of reasons to think twice about giving them their hard-earned cash during what should be the most prosperous time of the year.
Popular Chinese online retailer, Shein, for example, was featured in a television documentary that aired on the UK's Channel 4 last week, which claims to have gone behind the scenes of its secretive factories for the first time.
Shein tried its best to take attention away from the negative press by announcing the launch of a new resale platform, but still had to issue a statement explaining it is investigating the claims made during the programme.
The retailer told Just Style it has Responsible Sourcing standards that hold its manufacturing suppliers to a code of conduct based on International Labour Organization conventions and local laws and regulations governing labour practices and working conditions.
Meanwhile, German sports giant adidas is facing a week of campaigning from dozens of garment worker unions starting from today that are calling on the brand to "respect workers' rights in its supply chain".
And if that wasn't enough a long list of well-known sports bra brands, including NIKE, The North Face, and Reebok have received legal notices after tests suggested their clothes could expose individuals to up to 22 times the safe limit of the chemical bisphenol A (BPA), according to California law.
The CEO of UK online retailer, ASOS, José Antonio Ramos Calamonte, put it perfectly last week when he said we're living in an "incredibly challenging economic environment" in a statement that sat alongside results displaying a full-year loss for the company and cost-cutting measures. 
There is never a good time for bad publicity but given the tough choices consumers are making right now about whether to spend money on heating, food or clothes – it's more crucial than ever for fashion brands and retailers to get their houses in order.  
Shein pilots fashion resale platform amid documentary controversy
Shein Exchange has been launched with the goal to meet community demand by providing a one-stop destination for customers to become active participants in circularity and promote the benefits of purchasing pre-owned clothing over new items.
Adidas subject of global action over supply chain workers' rights
German sportswear giant Adidas has become the subject of a week of civil action and protests globally over the company's "refusal" to take responsibility for workers' rights in its supply chain.
Nike, Reebok among brands slammed over BPA claims
BPA, a well-studied hormone disrupting chemical, mimics estrogen and can disrupt the normal functioning of the body, including metabolism, growth and development, and reproduction.
Asos to cut costs amid full-year loss
Online fashion retailer Asos this morning (19 October) revealed a full-year loss and slowing sales as it outlined a raft of cost cutting measures.
Most read on Just Style this week…
Bangladesh beats Q1 garment export target
Pakistan apparel crisis continues with risk third of sector could close
M&S plans 67 store closures, focuses on 'quality store rotation'
Sri Lanka apparel sector needs to adapt for cost of living crisis, US$8bn target
PDS acquires DBS majority stake to grow Indian fashion market presence
UK's BSI issues guidance to eradicate modern slavery
Better Cotton reports on programme success in India
Adidas' lower FY guidance 'unsurprising' due to lack of competitiveness