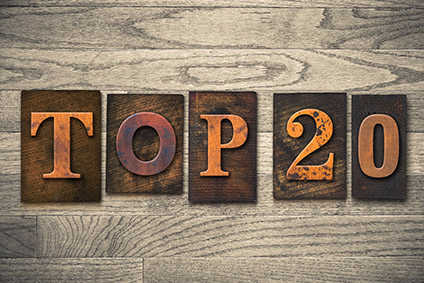 Sri Lanka's economic crisis, the Ukraine-Russia war, the global economy and sustainability were just some of the topics that were top of mind this year, with industry experts offering their views on the sector's challenges, innovations and opportunities.
Honduras strengthens position as US nearsourcing partner as recession looms
Honduras is strengthening its position as a nearsourcing partner for the US apparel industry by generating the second-highest receipts from sales of textiles and finished garments under free trade agreements to the US, just behind Mexico.
Four ways Nike is shaking up the supply chain game
NIKE Inc has outlined four ways it plans to switch up its supply chain, fuelled by the challenges apparel brands have faced over the last two years.
Timeline – Sri Lanka's economic crisis and the apparel sector
As Sri Lanka battles its worst economic crisis for 70 years, Just Style looks at how it has impacted the country's apparel sector so far.
Supply chain pros and cons for top 10 global apparel companies
Just Style reveals the supply chain opportunities and obstacles facing the world's biggest apparel companies, such as Nike, Inc and H&M GROUP.
More apparel brands need to switch up cotton, polyester sourcing
Global non-profit Textile Exchange has successfully challenged a number of apparel brands to explore lower-impact sourcing options for the apparel industry's two most commonly used fibres – cotton and polyester, however more companies need to join to help the wider industry tackle climate change.
Six months on: Impact of the Ukraine-Russia war on Europe's apparel market
Just Style explores the fallout of the Ukraine/Russia war on the European apparel market as the crisis rages on.
Fashion resale market grows as cost-conscious consumer emerges
As discretionary income becomes increasingly squeezed, consumers are turning to alternative, cheaper methods for purchasing clothes, including the resale market – and brands are embracing this trend to satisfy demand.
Direct-to-consumer continues to serve Nike well say experts
An enhanced focus on its direct-to-consumer strategy is paying off for Nike, but the sportswear giant battled against Covid lockdowns in China and a tougher US consumer environment which dented profit for the group during the fourth quarter of the year.
How to tackle the apparel supply chain's biggest problems
In an exclusive roundtable hosted by Just Style's editor Laura Husband, apparel industry experts Dr Sheng Lu and Bob Antoshak discussed the five biggest challenges facing the apparel supply chain at present and how to tackle them.
Boom in sportswear to outlast Covid as consumers favour comfort
The sportswear market is expected to grow 25% between 2021-2025 as consumers continue to adapt to a lifestyle change linked to Covid.
Covid two years on: Expert analysis of top 10 global apparel companies
GlobalData analysts examine the data to give Just Style an exclusive overview of how the top ten global apparel companies have fared during the Covid pandemic.
Key drivers for growth in the global online apparel market
The metaverse, technology, 'phygital retail', and transparency online have all been flagged as key trends influencing the global online apparel market.
US apparel imports patterns: Trends and critical issues to watch in 2022
An exclusive analysis of the 2021 full-year US import data from the Office of Textiles and Apparel (OTEXA) has revealed US apparel imports grew by 27.4%, which is the fastest growth of the past decade, explains Dr Sheng Lu.
Four ways Europe's biggest clothing brands achieve sourcing success
Just Style deep dives into the sourcing strategies of Europe's biggest clothing brands from Inditex and adidas to Hugo Boss and Primark.
Seven ways circularity is transforming Nike, Inc
US sporting goods giant Nike, Inc is laser-focused on circularity, with a long-term aim of developing a true circular system where waste is a main source for new materials and the manufacturing process itself creates zero carbon emissions.
China market share of US apparel imports rises after four-year lull
China's share of US apparel imports has grown for the first time since 2017, with new figures suggesting sourcing executives relied on the country at a greater rate in 2021 – despite the industry being awash with talk of re- and near-shoring.
Five apparel microfibre innovations to watch in 2022
Conservation X Labs has announced the winners of its Microfiber Innovation Challenge with solutions that aim to prevent or reduce the amount of microscopic fibres that break off clothing, during wear, laundry and disposal.
China's resilience shines through in index of world's most vulnerable apparel supply chains
A supply chain vulnerability index by Just Style has ranked some of the world's leading apparel and textile industries and listed China as the most self-sufficient due to its exports of both commodities being substantially higher than its imports.
The 3D tools accelerating apparel supply chain lead times
Just Style investigates how lead times for apparel design, creation and sampling can be reduced from days to hours using 3D tools.
Supply chain 'agility' key in 2023 as clothing brands fight off macroeconomic pressures
Supply chain agility will be crucial for clothing brands looking to secure their industry positions and grow in a world where macroeconomic pressures are increasingly making for a difficult business environment, a group of experts has conceded.