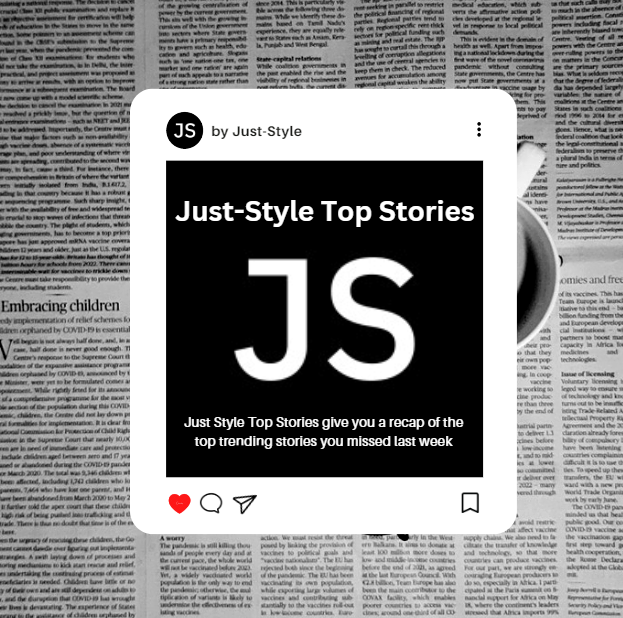 Here are last week's top trending stories on Just Style:
The Vibrant Denim Collection by Crystal International utilises natural mineral powders to dye denim.
The fashion industry is entering a new era in which consumer and regulatory interests converge, and apparel brands are beginning to change in response.
The Cambodian Government has moved to quell concerns of forced labour in its garment production sector, following calls for a probe by international trade bodies and brands.
Japanese textile producer Toyoshima & Co is investing in FyberX to support the industrial-scale US production of its regenerative hemp fibre.
The US Court of International Trade (CIT) has marked its position on keeping sanctions against China in place with recommended amendments for the United States Trade Representative (USTR).
A world in which clothing and textiles are no longer discarded and all waste is diverted from landfill and incineration feels a long way off to me.