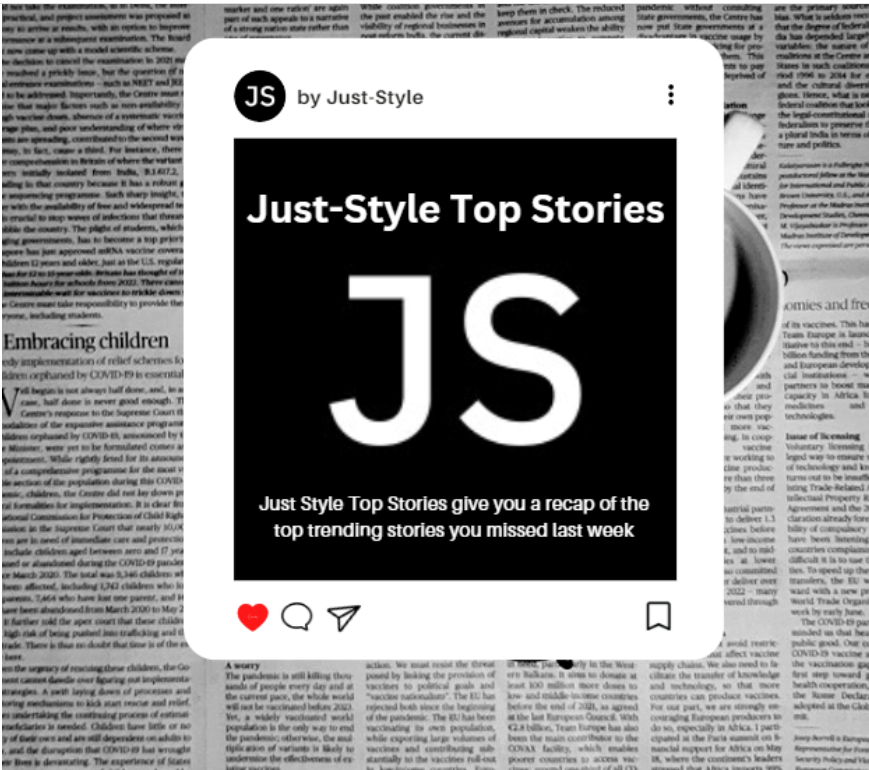 Here are last week's top trending stories on Just Style:
The apparel sector may have moved on from the pandemic but uncertainty remains in the air with recession and concerns over pay throughout the supply chain all bubbling beneath the surface.
The International Accord has issued a statement of condolence after dozens of people were injured in a garment factory that collapsed and caught fire in Karachi, Pakistan on Friday.
German clothing company s.Oliver has paid EUR100k (US$110k) in compensation to former garment workers affected by the bankruptcy of the Jaba Garmindo factory in Indonesia.
A recent analysis by the Centre for Biological Diversity and Collective Fashion Justice has found that more than half of wool knitwear is blended with synthetic fibres that are derived from fossil fuels, undermining claims of wool's sustainability.
What does the US International Trade Commission (USITC)'s report on the African Growth Opportunity Act (AGOA) reveal about its trade and economic impact on apparel, asks University of Delaware Fashion and Apparel Studies Associate Professor, Dr Sheng Lu.
Ahead of the tenth anniversary of the Rana Plaza disaster, IndustriAll Global Union and UNI Global Union are urging fashion brands, including Levi Strauss, Gap, Walmart and Amazon to sign the fashion safety accord.
Read more stories around the apparel industry here.