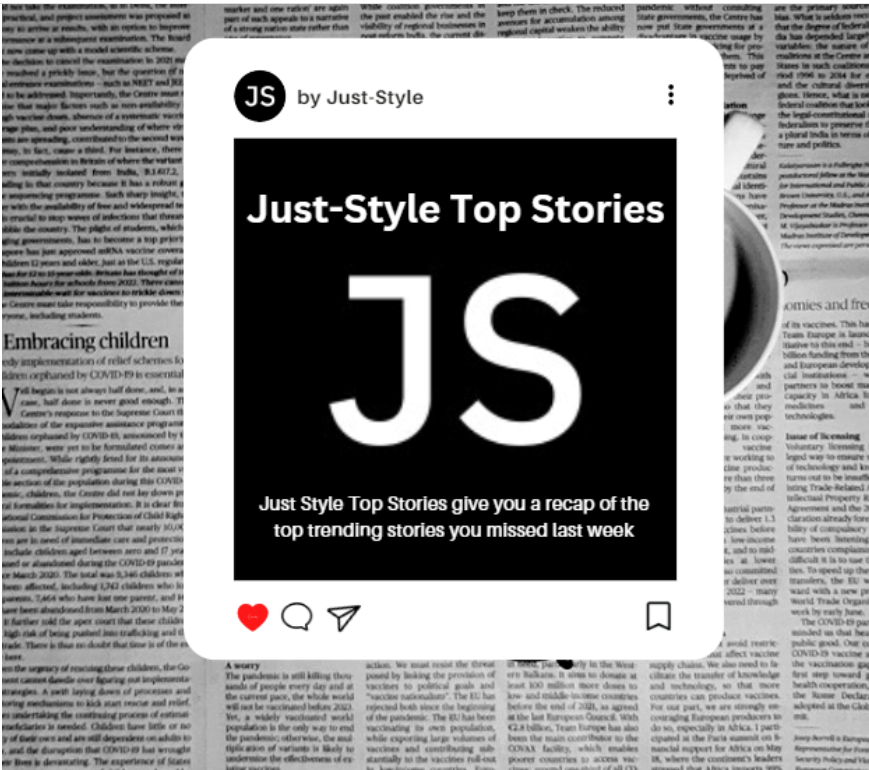 Here are last week's top trending stories on Just Style:
Fashion, beauty and lifestyle e-tailer Shein is marching ahead with its global expansion plans with the official launch of its Europe, Middle East and Africa (EMEA) headquarters in Dublin, Ireland last week.
Boohoo Group has reported a pre-tax loss of £90bn as pressures mount on the back of higher labour and energy costs.
US retail sales rebounded in April, for both month-on-month and year-on-year comparatives, according to the latest data from the US Census Bureau, but clothing sales softened.
A £4m (US$5m) micro-scale robotic fashion production facility is under development in the UK aimed at exploring more sustainable approaches for fashion manufacturing.
The discussions, facilitated by the Social and Economic Council of the Netherlands (SER), commenced in late 2021, with the aim of developing a comprehensive sectoral agreement.
A national consumer survey shows a blindspot about the role of crude oil in the production of new plastic, and its use in manufacturing textiles for clothing.
Read more stories about the apparel industry by Just Style here.