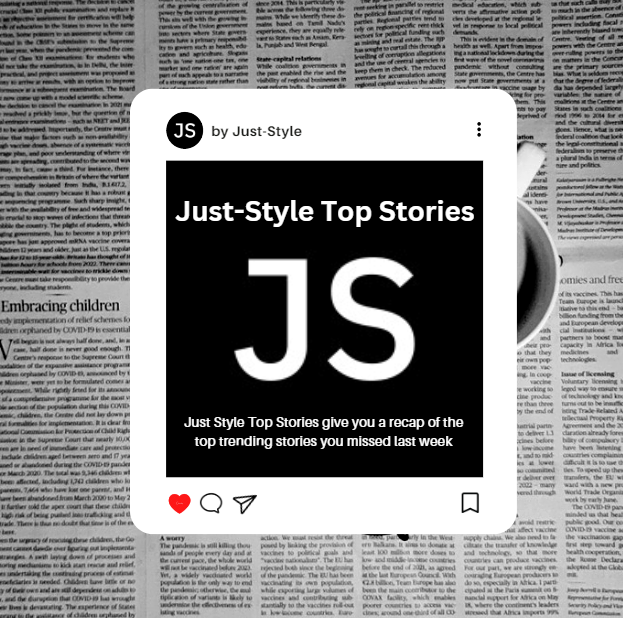 Here are last week's top trending stories on Just Style:
4A Yarn Dyeing Ltd ticks every box when it comes to being a socially responsible and sustainable fashion supplier. Just Style investigates how managing director, Abdullah Hil Rakib, has ripped up the traditional garment factory rulebook to create a workplace akin to Google's HQ with the latest sustainable technology and design.
Türkiye, a major fashion sourcing destination for global brands and retailers experienced two 7+ magnitude earthquakes on 6 February as the Istanbul Apparel Exporters Association (IHKIB) told Just Style exclusively it is trying to determine the potential "effects" on the apparel sector.
A textile factory in Haiti has reportedly closed, a move which sees the layoff of over 3,500 workers.
VF Corp is advancing its strategic work in a bid to make its supply chain more digitally led, automated, agile and consumer-centric as the apparel giant revealed a drop in earnings and sales for the third quarter.
The Bangladesh Garment Manufacturers and Exporters Association (BGMEA)'s president recently held a press conference expressing concerns over delays and cancelled apparel orders due to the global economic slump, according to recent news reports.
Türkiye's apparel sector is appealing for donations, including clothing, to help the relief effort after two major earthquakes struck the country yesterday, resulting in over 5,000 deaths and the closure of a major shipping port.