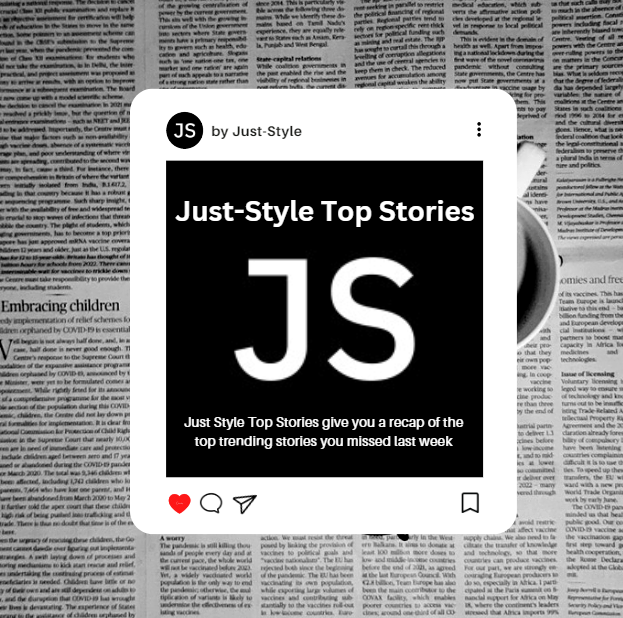 Here are last week's top trending stories on Just Style:
Three US senators have slammed the Chinese fast-fashion retailer Shein for using forced labour cotton from China's Xinjiang region in its products and are pushing the brand to increase transparency in its supply chains.
There's a storm brewing within the fashion industry explains Roger Young, the strategy and transformation advisor at sustainable fashion company Epic Group. In an exclusive interview with the company's management team, Just Style uncovers what's disrupting the sector right now and the secret to being one step ahead of the curve.
The US cotton industry can expect a slowdown in growth from the prior two years, new data shows, as a result of increased production costs, slumping consumer demand and supply chain disruptions.
The International Safety Accord for Pakistan has secured 33 signatories just one month since its opening for new members, with Primark, Next plc, Asos and C&A the latest brands to sign up.
German sportswear firm Puma has joined Zero100, a community of industry leaders that aims to reduce carbon emissions from the supply chain through digitisation.
The VF Foundation reports its US$8.3m in grants to 60 organisations worldwide were selected based on the recipients' contributions towards a sustainable future.