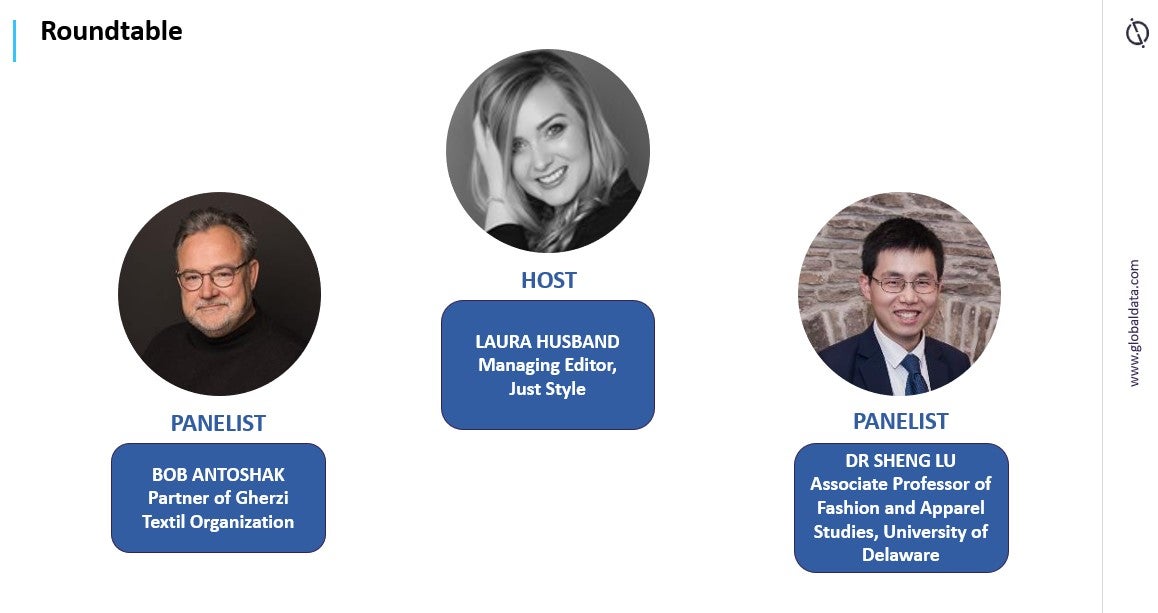 Here are the top stories on Just Style from October:
Honduras is strengthening its position as an nearsourcing partner for the US apparel industry by generating the second highest receipts from sales of textiles and finished garments under free trade agreements to the US, just behind Mexico.
Shein Exchange has been launched with the goal to meet community demand by providing a one-stop destination for customers to become active participants in circularity and promote the benefits of purchasing pre-owned clothing over new items.
British fashion and food retailer, Marks and Spencer's (M&S) group will be closing 67 of its lower productivity full line stores, as stated in its 'M&S Reshaped' presentation published last week.
Bangladesh beat its ready-made-garment (RMG) export target for the first quarter of the current financial year, recording growth of nearly 14%.
BPA, a well-studied hormone disrupting chemical, mimics estrogen and can disrupt the normal functioning of the body, including metabolism, growth and development, and reproduction.
German sportswear giant adidas has become the subject of a week of civil action and protests globally over the company's "refusal" to take responsibility for workers' rights in its supply chain.
US President Joe Biden has signed an executive order (EO) to target Nicaragua's regime, which he says is in violation of human rights so apparel industry expert Dr Sheng Lu is advising US fashion companies sourcing from the region to watch the situation closely.
As discretionary income becomes increasingly squeezed, consumers are turning to alternative, cheaper methods for purchasing clothes, including the resale market – and brands are embracing this trend to satisfy demand.
In an exclusive roundtable hosted by Just Style's editor Laura Husband, apparel industry experts Dr Sheng Lu and Bob Antoshak discussed the five biggest challenges facing the apparel supply chain at present and how to tackle them.
The American Apparel and Footwear Association (AAFA) has nominated social media company Meta and e-commerce company Shopee to be added to the US' Notorious Market list due to the advertising of so-called counterfeit apparel goods.
As multiple reports suggest the Philippines apparel sector will face factory closures and worker lay-offs, industry experts tell Just Style US apparel import demand will continue to wane in the coming months.
The Sri Lanka Apparel Sourcing Association told members at its annual general meeting Sri Lanka's apparel sector will need to transform to tackle the cost of living crisis while staying on track to meet its US$8bn by 2025 export target.
UK fast fashion retailer Boohoo has partnered with DHL Supply Chain to help grow its business in the US with a new stateside warehouse.
The international apparel industry is concerned about Nicaragua's political and human rights crisis and the serious risk the US might suspend its clothing and textile exporters' privileged access to US markets.
UK authorities face a court hearing this week following claims from campaigners that the UK has failed to block Xinjiang cotton imports potentially made with forced labour and a lawyer in the case tells Just Style exclusively there could be knock-on impacts for the wider apparel sector.
Sports brand NIKE, Inc. has named European fashion online retailer Zalando as its latest strategic partner, which highlights the ongoing importance of retail despite its overarching focus on direct to consumer.
India's Ministry of Textiles has signed a co-operation agreement for the purpose of "mainstreaming" sustainability and circularity in the country's textile sector.
The EU-funded New Cotton Project honours the recent launch of the so-called first large-scale circular garment ecosystem produced by Adidas and H&M Group with a new exhibit.
Online fashion retailer ASOS this morning (19 October) revealed a full-year loss and slowing sales as it outlined a raft of cost cutting measures.
Authentic Brands Group (ABG) has completed its acquisition of British lifestyle brand Ted Baker.