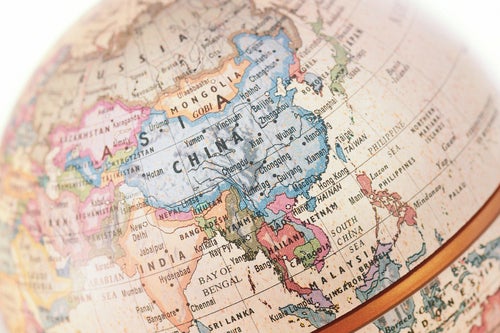 Myanmar's apparel sector is still suffering from the political coup that took place in February 2021 with a new report suggesting global apparel brands sourcing from the country need to exit as they are failing to protect garment workers from the ongoing threat of widespread human rights abuse. 
Statistics released by the Office of Textiles and Apparel (OTEXA) back in March showed Myanmar was becoming a less attractive sourcing destination given the political unrest within the country. However, the Business & Human Rights Resource Centre's new research claims only two companies – Tesco and Aldi South – have exited the country despite what it describes as calls from local and international unions for international brands to withdraw "until democracy is restored". 
The findings from the report might encourage more fashion brands to step away but the key question will be where will they source from instead? 
Global apparel sourcing challenges
Ethiopia's apparel sector is also struggling since the country lost its duty-free access to US markets through the African Growth and Opportunity Act (AGOA) in January 2022. The US' trade representative explained at the time it was due to the fighting in northern Ethiopia and reports of deepening famine in Tigray, which was described as a "humanitarian crisis".
The decision has already been catastrophic for the country's apparel sector with the Industrial Federation of Textile, Leather, and Garment Workers Trade Union (IFTLGWTU) at Ethiopia's biggest industrial park, Hawassa, explaining garment worker job losses have continued ever since.
A recent benchmarking study by the United States Fashion Industry Association (USFIA) found fashion brands leaving the country are not redirecting their sourcing to other African nations who are still part of AGOA so the removal of Ethiopia is having a negative impact on the entire region. 
Meanwhile, US and European governments are being asked to take steps to eliminate cotton from Turkmenistan from entering supply chains entirely after it was found the country's 2021 harvest engaged in forced and child labour.
On a brighter note, apparel sourcing in Vietnam continues to go from strength to strength. The General Department of Customs says for the first half of this year, textile and garment exports from the country grew by US$3.19bn in value terms and according to the US Fashion Industry Association's annual report the country remains a key sourcing destination for US buyers.
Fashion brands failing to protect Myanmar's garment workers, says report
Fashion brands are being called on to move sourcing out of Myanmar until the situation in the country improves to protect workers.
'Massive job losses' for garment workers at Ethiopia Hawassa Industrial Park
Ethiopia's Industrial Federation of Textile, Leather and Garment Workers Trade Union says ongoing factory closures are resulting in huge numbers of garment workers losing their jobs.
Turkmenistan cotton harvest 2021 used forced, child labour
Campaign groups are urging US and European governments to take steps to eliminate Turkmen cotton from supply chains entirely after it was found the 2021 cotton harvest engaged forced labour and child labour.
Vietnam textile, garment exports see 20.8% jump in H1
Vietnam's textile and garment exports during the first half have seen a 20.8% increase year on year to US$18.53bn according to new figures released by the Customs Department.
Most read stories on Just Style this week
US apparel sector's mixed response to 301 China tariffs
Four ways Europe's biggest clothing brands achieve sourcing success
Petition for US FABRIC Act as it reaches federal level
Study explores India's potential to lead circular textile sorting
Textile Tracer Assessment to improve traceability verification
China and EU agree to tackle supply chain disruption
Cambodia minimum wage talks set to begin
Organic Basics can scale globally through Delta Galil purchase