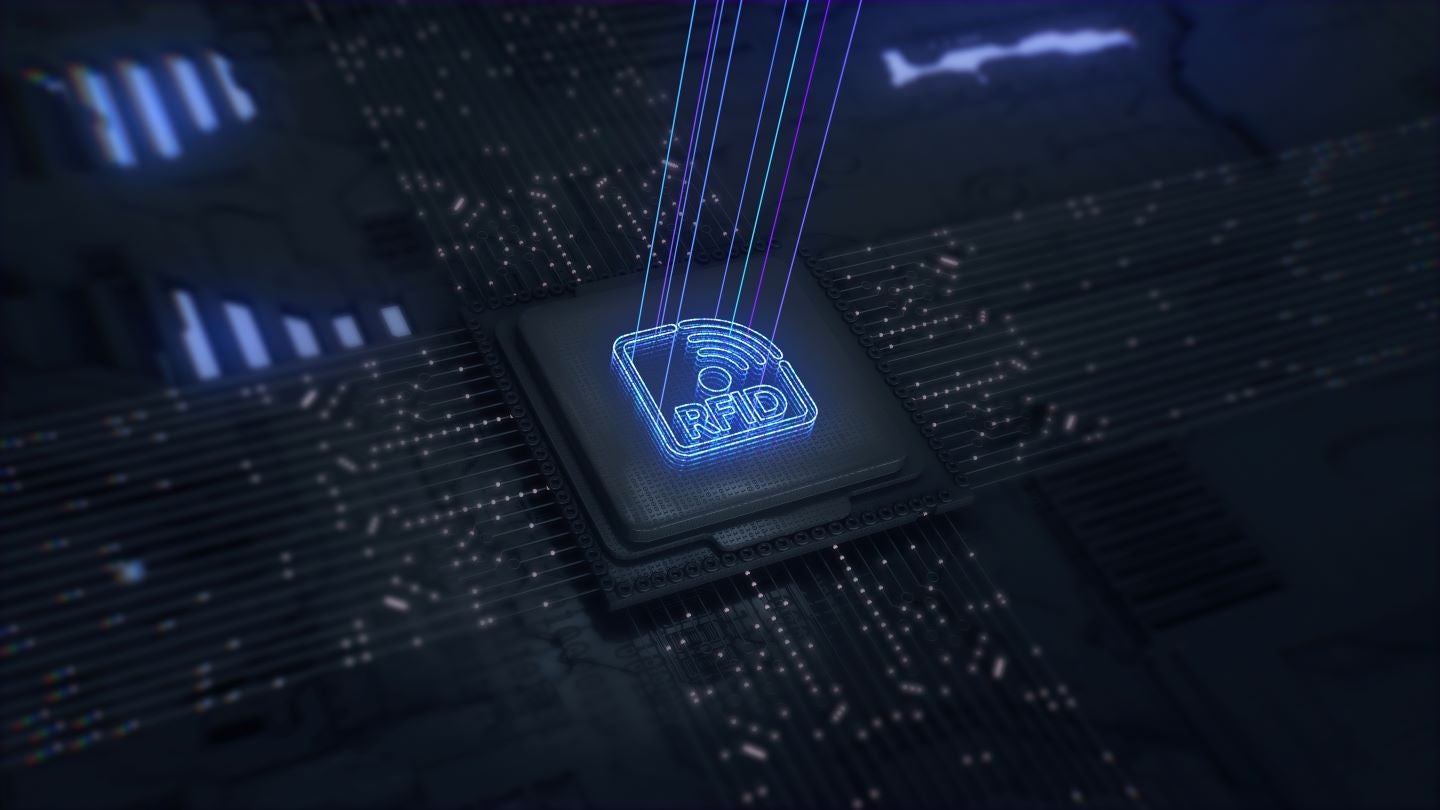 Last week, climate tech firm Aware announced the launch of a digital product passport that physically and digitally tracks sustainable textiles throughout each supply chain step.
It came hot on the heels of an announcement that EU Environment Committee Members of Parliament (MEPs) were considering a digital product passport as one option to combat a rise in textile production and consumption – or fast fashion.
The way tech brands are moving to help the fashion industry find a way to operate more responsibly is frankly, impressive stuff. Twenty years ago, it would've been incomprehensible as a concept that in the very near future, your t-shirt would have a paper trail leading back to exactly who picked the cotton that it is made from. But that's because it wasn't needed at that time.
I, for one, am absolutely in support of a shift to doing better when it comes to fashion production. And I do believe a digital passport is a worthwhile solution. In an ideal world, I am convinced it would tackle many of the issues we read about today. It could settle disputes where one side alleges a garment was made using forced labour while the other side denies it. It would validate sustainable sourcing claims. So yes, I am 100% in support of these innovations.
But one cannot remain naïve to the fact that many of the sustainable solutions being tabled as a potential fix for the "second most polluting industry on the planet", are not going to come cheap. They almost threaten the future sustainability of the industry – an oxymoron in itself as a concept.
In the last week alone, we've seen brands globally struggle to turn a profit including Burberry, JD Sports, and – even the once-rising star in fashion – Boohoo, which swung to a loss. The vast majority attributed losses or dwindling profits to falling sales or rising costs of goods.
In its April review, the National Retail Federation in the US noted clothing sales were down 0.3% on a month-on-month basis and 4.1% down on last year Meanwhile in the UK during April, the British Retail Consortium pointed out that while retail sales value grew, overall inflation meant volumes were down for both food and non-food as customers continue to adjust spending habits. Simply put, consumers aren't shopping fashion the way they once were. It's too expensive.
And fashion brands face a conundrum: Do they invest in offering greater transparency and sustainability so they can continue to win over the new-age, eco-conscious consumer and investors? Or do they take a risk and carry on business as usual? If they invest, who foots the bill? If the cost is passed on to an already stretched consumer (because ultimately someone has to pay) can we honestly expect sales to grow, and consequently economies? If you're in fashion, you know all too well everyone loves to claim they are sustainability lovers, but aren't always as forthcoming when the associated costs are revealed.
We're at a checkmate; a crossroads. The fashion industry does want to do better – the initiatives from Shein alone over recent weeks are proof of that. Solutions are clearly available – great ones. What is not marrying up, yet, is the return on investment. Ultimately, fashion is a business and something's gotta give.
Sustainability-conscious consumers leading value purchases
The consumer groups that spend the most money, including cross-border shoppers, luxury goods buyers, and Millennials, are primarily driven by sustainability factors when making online purchases, data from ESW reveals.
19 innovations shaking up apparel from Texprocess Americas
Just Style speaks to the exhibitors at Texprocess Americas and Techtextil North America 2023 to uncover the launches that are taking the apparel industry to the next level.
Higg rebrands as Worldly to launch insight tool for green factory efforts
Higg Inc has rebranded as Worldly, and is launching a solution aimed at allowing companies to track and manage sustainability programmes and Scope 3 targets throughout the year with third-party validation.
Suspension lifted on Indian organic cotton certification body
The lifting of the suspension means that CU Inspections & Certifications India (CU India) can once again issue transaction certificates for certified products in compliance with Textile Exchange standards.
EU warned of overreliance on China, Bangladesh for textile imports as trade deficit surges
EU trade in textiles and clothing experienced record growth in 2022, passing €200bn (US$216bn) for the first time as imports surged from China and Bangladesh, with industry trade bodies warning the increase in trade deficit is "cause for concern".
Forced labour in Xinjiang cotton picking will persist says expert
Forced labour in cotton fields in Xinjiang persisted during 2022 and will continue to do so in the near term according to new research from Adrian Zenz, director in China studies at the Victims of Communism Memorial Foundation.
Bangladesh lifts US cotton fumigation requirements
A "significant export barrier" for US cotton to Bangladesh has been removed after the Southeast Asian nation's government announced it was dropping its near-five decade-long fumigation requirement on US cotton imports.
Lululemon, Samsara Eco unveil 'infinitely' recycled nylon, polyester
This new collaboration claims to be creating the world's first infinitely recycled nylon and polyester and is said to be paving the way for lower-impact alternatives for performance apparel.