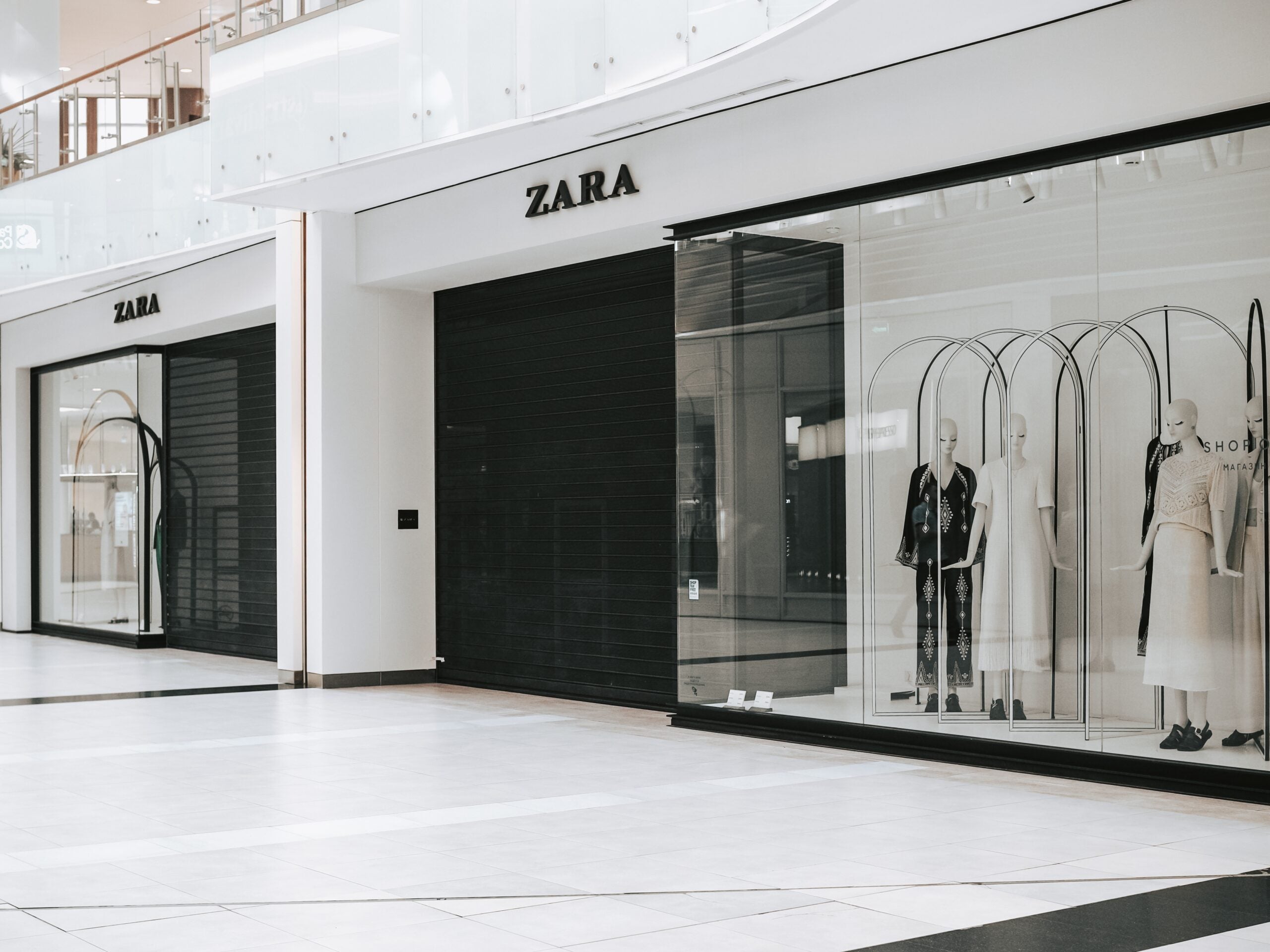 Here are the top trending stories on Just Style during the month of August:
Zara taps Renewcell Circulose for new capsule collection
Inditex's fashion brand Zara has partnered with Swedish textile-to-textile recycling innovator Renewcell on a capsule collection made from its Circulose branded material, which is produced from 100% recycled textiles.
Sri Lanka remains unmatched in high-end apparel manufacture
Despite the challenges impacting the South Asian nation, Norman Collier, director of narrow fabrics manufacturer, Stretchline Holdings, says Sri Lanka's high-end apparel manufacturing remains unmatched.

Patagonia launches its first circular T-shirt
Outdoor ethical clothing brand Patagonia has launched its first circular T-shirt using discarded tees and cotton scraps.

'Made in Bangladesh' sourcing event aims to break new ground
A new sourcing event taking place in Bangladesh later this year aims to break new ground in terms of scope, scale and ambition.

Circular fashion demand seeing 'dramatic' growth
The number of sustainable and second-hand fashion small businesses has increased by 23% in the UK in the last year as demand for circular fashion grows, new data shows.
OPINION: The story behind 2022's US garment retail disaster
Everyone is aware of the disaster facing US garment retail but no one has explained what exactly happened or more importantly why, writes apparel industry consultant David Birnbaum.

Global apparel industry issues call to action on Sri Lanka's economic crisis
Apparel industry organisations are mobilising worldwide to express their support for Sri Lanka's garment industry, and its workers, during the country's ongoing economic crisis.
New US inland port to ease supply chain congestion
The US is to benefit from an inland port designed to relieve supply chain pressure at the ports of Los Angeles and Long Beach.

Financial loss, disruption for apparel under China zero-Covid policy
China is pressing forth with its zero-Covid policy despite it leading to an economic slowdown and global fashion brands are reeling from the effects.

Global countdown to fashion industry's sustainability reporting standards
Fashion companies are facing a major change in how they report their performance with the launch of three new initiatives that will push them to generate and declare social and sustainability data.

MAS Holdings increases verticality with BAM Knitting buy
Sri Lankan manufacturing giant MAS Holdings has acquired the assets of one of the country's leading fabric producing and finishing operations, BAM Knitting.

New reference outlines garment industry purchasing practices
A new framework to bring together multi-stakeholder initiatives and existing frameworks on responsible purchasing practices now provides an aligned reference document for the garment industry.
Cambodia, Thailand logistics MoU will boost apparel sourcing potential
Apparel industry experts tell Just Style Cambodia and Thailand's new logistics agreement will provide opportunities for apparel buyers sourcing in the region.

Hanesbrands takes US$100m sales hit in ransomware attack
Hanesbrands has reported a US$100m net sales hit from a ransomware attack that temporarily impacted its supply chain network and limited its ability to fulfil customer orders for approximately three weeks.

Six months on: Impact of the Ukraine-Russia war on Europe's apparel market
Just Style explores the fallout of the Ukraine/Russia war on the European apparel market as the crisis rages on.

US investments in Honduras to boost supply chain security
A US congressional delegation has praised significant investments in Honduras' textile and apparel sector, noting expansions in the country by Parkdale Mills, Elcatex, and SanMar will improve supply chain security by advancing nearshoring and onshoring.

Archroma to acquire Huntsman Corporation's Textile Effects business
Chemicals specialist Archroma has struck a deal to acquire the Textile Effects business from Huntsman Corporation.

Five more Gap shop-in-shops due under Next JV
Next will open another five Gap branded shop-in-shops as part of the next phase of its joint venture with Gap Inc.

US trade deficit slides more than 6% in June
The US trade fell by 6.2% in June, reflecting a decrease in the goods deficit and an increase in the services surplus.

New US-Honduras partnership to bolster nearsourcing vision
The US government has backed an MoU which aims to ramp up textile production and supply in Honduras, Central America and the United States as it looks to increase nearshoring and onshoring opportunities.