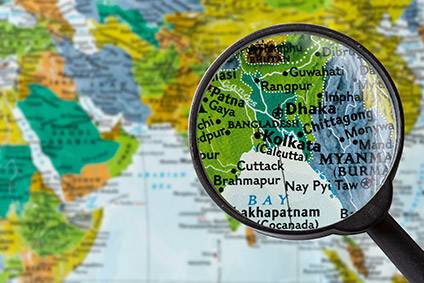 Here are the top stories on Just Style last month:
Value of US apparel imports continues to decline in July The latest figures from the Department of Commerce's Office of Textiles and Apparel (OTEXA) show US apparel imports and sourcing trends in the year to July.
Clean Clothes Fashion Tracker shows transparency is key The Clean Clothes Campaign (CCC) Fashion Checker website gives garment workers, activists and consumers access to data on where clothing was made and the working conditions in which it was produced.
Where are apparel supply chain companies focusing their cloud hiring efforts?  Companies are increasingly hiring for cloud roles in the fashion and accessories sector, but some parts of the world are proving more attractive than others.
EXCLUSIVE: Bangladesh garment innovation centre explained The garment sector in Bangladesh is focused on moving from being volume to value-driven in a bid to elevate its position in the global market. Rakib Abdullah Hil of the Bangladesh Garment Manufacturers Association (BGMEA) talks exclusively to Just Style about how the new Centre of Innovation, Efficiency and Occupational Safety and Health will help it get there.
Unprecedented disruptions to supply chains threaten US economic recovery The US economic recovery is under threat as supply chains, including apparel and textile ones, continue to suffer "unprecedented disruptions", according to the American Apparel and Footwear Association (AAFA).
Video: COP26 panel – how is apparel tackling climate change? Ahead of the UN Climate Change Conference of the Parties (COP26) in November, Just Style's editor Laura Husband hosted a panel with the apparel industry on the challenges and opportunities for tackling climate change right now.
US retail imports remain strong but Covid disruptions continue Double-digit growth in imports at the nation's largest retail container ports is slipping to single digits as pandemic-related supply chain disruptions around the world continue.
High-tech Turkey embraces industry 4.0 digitalisation in its clothing and textile sector The garment and textile industry in Turkey is investing heavily in Industry 4.0 across the manufacturing spectrum, as digitalisation and e-commerce becomes increasingly common place in the wake of the Covid-19 pandemic.
Major brands among 77 to sign new Accord for safer factories Asos, Bestseller, Fast Retailing, John Lewis and Inditex are among the 77 brands that have committed to the new International Safety Accord aimed at making garment factories safer for workers.
Bangladesh builds towards sustainability with green factories and circular economy The Bangladesh clothing manufacturing sector is continuing to strive to improve its sustainability profile.
US urged to pay fair prices for Bangladesh garments US brands and retailers are being urged to pay fair prices for the garments they source from Bangladesh, something that will help create a safer and more sustainable industry.
Market promising for clothing made from recycled materials With consumers' increasing awareness of sustainability and building a circular economy, fashion companies, whether fast-fashion retailer H&M or luxury brands, are selling more and more clothing made from recycled materials.
What does China's membership in CPTPP mean for apparel trade? Associate professor in the Department of Fashion and Apparel Studies from the University of Delaware, Dr Sheng Lu shares a preliminary analysis of the potential impact of China's membership in CPTPP for related textile and apparel trade flows.
ETI joins call for brands to reassess Myanmar presence The Ethical Trading Initiative (ETI) has joined global unions in their call for businesses to reassess their presence in Myanmar.
Unions urge boycott of Myanmar-made goods IndustriAll Global Union and its Myanmar affiliate the Industrial Workers Federation of Myanmar is calling for a boycott of goods made in Myanmar as part of a wider campaign for comprehensive economic sanctions against the military junta.
US apparel industry calls for tariff relief amid shipping crisis The American apparel industry is requesting relief from the Section 301 tariffs as it says the ongoing shipping crisis is threatening US companies and employment.
Covid-19 disrupts Indonesia's apparel digitisation push The Covid-19 pandemic has disrupted Indonesia's digitisation efforts within its apparel sector. Only a few large companies have adopted new industrial revolution 4.0 technologies amid a slump in exports, government officials and industry executives have warned.
US apparel groups back Ocean Shipping Reform Act A coalition of more than 152 companies and trade associations representing US importers, exporters, transportation providers and other supply chain stakeholders have endorsed the Ocean Shipping Reform Act of 2021.
UK competition watchdog to crack down on green fashion claims The UK competition watchdog has warned businesses they have until the New Year to make sure their environmental claims comply with the law.
Euratex unveils vision for sustainable industry Euratex has shared its vision for a sustainable industry in line with the EU Strategy on Sustainable Textiles, revealing 15 action points for increasing industry efficiency and growing global market share.