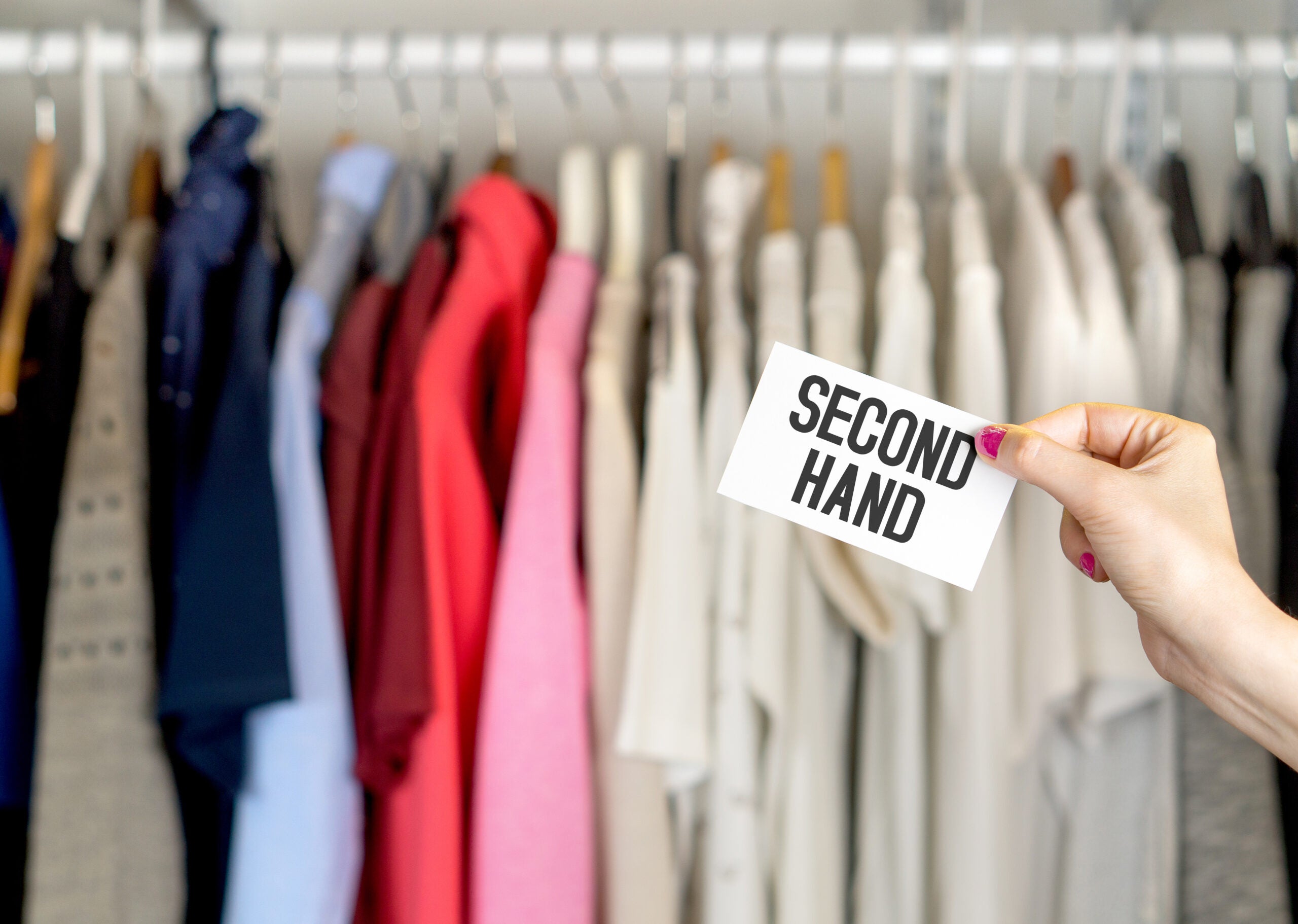 Apparel players from Boohoo Group's PRETTYLITTLETHING to Burberry are unsurprisingly eager to dip their toes in the rental and/or resale markets, as consumer awareness of sustainability continues to rise. Not to mention the potential of a lucrative new revenue stream. 
The global secondhand apparel market is projected to grow by 127% by 2026, three times faster than the global apparel market overall, according to the tenth annual 'Resale Report' from online resale store Thredup Inc. What's more, the US secondhand market is expected to more than double by 2026 to reach US$82bn, while resale is expected to grow 16 times faster than the broader retail clothing sector by 2026.
Apparel retail rental is also proving a popular model, with the market set to be worth GBP2.3bn by 2029, according to GlobalData.
GlobalData's apparel analyst Pippa Stephens notes consumers' rising awareness of the sustainable implications of fashion overconsumption, alongside a desire to save money, has driven increased demand for rental services over the past few years, particularly for evening wear, as these products are often only worn on one occasion.
"While the segment took a massive blow during the pandemic, as the lack of formal events gave consumers little need for these services, trade has begun to rapidly pick up, after the lifting of Covid-19 restrictions allowed for the resumption of social events. Though the fashion rental market is still much smaller than resale, partly due to fewer options being available and lower awareness among consumers, its growth is expected to outperform both the total apparel and resale market over the coming years, meaning that it is a lucrative area for retailers to move into. "
The first five months of 2022 alone have seen moves into both rental and resale from French Connection, Allbirds, M&S, Lululemon, Hugo Boss, and Gore-Tex in addition to Burberry and Boohoo Group's PrettyLittleThing and Oasis — and those are just the announcements Just Style has covered.
Most recently, and a move likely to position resale even further into the spotlight, is a decision by the producers of UK reality show Love Island to partner with eBay as a sponsor, breaking away from its tradition of teaming with online fast-fashion retailers such as I Saw It First and Missguided.
But why the sudden influx of fashion firms entering the rental and resale space?
Dr Sheng Lu, associate professor of fashion and apparel studies at the University of Delaware, believes it is down to several factors. One is consumers' growing awareness of sustainability.
"In particular, Generation Z (i.e., those born after 1997) has emerged to become a critical target market for fashion brands and retailers," he tells Just Style. "I know this generation is more committed to sustainability from interacting with my students, and they expect their favourite fashion brands to embrace the same philosophy. In other words, as purchasing used clothing or rental clothing has become Generation Z's lifestyle, retailers and brands have to cater to the needs."
However, Lu says it could also be a contributing factor that the sustainability problem in the fashion industry today has become severe enough, making apparel companies realise they have to do something to change course.
"For example, statistics show that between 2010 and 2021, the quantity of US apparel imports increased by nearly 20%, meaning several billion additional pieces of new clothing are supplied to the market every year. Even worse, my estimates show that almost half of all the new clothing launched in the US retail market could never be sold. Thus, the development of the resale and rental market is an intelligent choice to ensure the long-term sustainable growth of the fashion industry."
Industry consultant Robert Antoshak concurs a portion of consumers have come to appreciate that less is more.
"There are two growing subsegments of the consumer market — those interested in sustainability and those interested in lower prices. However, like a Venn diagram, there is crossover between the groups. Hence, rising consumer interest in resale and rental markets. We saw some evidence of this before the pandemic with rising interest in consignment shopping.
"In any case, apparel brands and retailers are wise to examine these markets as a shift may be occurring for at least a part of the consumer market."
Moving the needle or just hot air?
With so many apparel names entering the rental and resale market, can it make a difference to sustainability long-term — and when consumers can, oftentimes, buy a new garment for roughly the same price as renting or buying secondhand; do they really care?
"Several industry sources predict that the secondhand clothing market could exceed the new clothing sales over the next ten years," Lu says. "Hopefully, as the resale or rental clothing market substantially expands, we can see more investments, technologies, and new players come together to create a new fashion retail model that is more sustainable than today. One crucial aspect is integrating the conventional apparel supply chain with the resale or rental business, making it a seamless operation for fashion companies."
On the other hand, Lu says given the complexity of the sustainability issue in the fashion industry, resale and rental can only be part of the solution.
"For example, the impact of the used clothing trade on the least developed countries remains highly controversial today. Also, millions of garment producers in the developing world still heavily rely on making and exporting garments to make a living with few alternatives. This reminds us that fashion sustainability is never just about protecting the environment or reducing CO2 emissions but involves complex social, economic, and political factors."
Antoshak, meanwhile, notes although such initiatives may be a sign of the future, they may also be temporary and more of a sign of the times.
"Prices are rising thanks to pandemic-induced supply disruptions and raw material inflation. An unfortunate truth, however, is that sustainability initiatives suffer when prices rise. More so, cost-cutting programmes adopted by retailers over the years have trained consumers to always buy on the sale — regardless if a garment is sustainably made or not."
As to whether consumers are buying into the idea of buying less, or at least less new clothing, Antoshak says again, it's a mixed bag.
"Price is most important for a large block of consumers. Inflationary times only drive home that point further. Moreover, many retailers have built a mode of production and sales predicated on a churn of inventory in the stores. It's hard to unlearn what has been so successful for many firms in the past."
As to whether consumers care, Lu notes studies consistently show shoppers are willing to pay a premium for clothing labeled "sustainable" or "eco-friendly." However, the price premium does not necessarily apply to secondhand clothing.
"On the contrary, chasing the lower price is a primary factor driving consumers' shopping for secondhand clothing. This is particularly the case for the luxury resale market. Studies found that consumers shopping for such products intend to find a good deal rather than seeking "sustainability."
He adds: "Another legitimate question is: What are the financial implications of launching the resale or rental business for conventional fashion brands and retailers? Do such companies make profits?
"I have to admit little information is available. However, the answer is critical to help us understand the prospect of the resale or rental business— whether it will be a niche market strategy for companies or could play a more significant role as a new revenue driver."
As to whether we can expect this trend to continue, Lu says as consumers demonstrate a consistent interest in clothing resale and rental, fashion companies will continue to stay in this business.
However, he notes we also need to recognise that fashion companies' sustainability efforts go far beyond resale or rental clothing.
"For example, clothing recycling is another popular area many fashion companies have demonstrated a strong interest. Companies are also investing in developing more sustainable textile raw materials. These projects will co-exist, but it will be hard to predict whether expanding the resale or rental business will be fashion companies' priorities."
GlobalData's Stephens adds: "Interest in secondhand fashion is only going to continue to grow over the coming years, as younger consumers are currently the most engaged with this segment, and these shoppers are likely to take their habits with them as they age."
While Antoshak hopes sustainable production measured in terms of renewable inputs, as well as improved circularity of finished garments and more sensible consumption of clothes in general by consumers, can be achieved.
"A combination of these approaches will actually help the industry sustain itself over the long haul. Even so, the attractiveness of a good sale will be difficult for many consumers to ignore. As a consequence, I feel all of this is a work in progress and will take time. But, I will say, that if inflation stays around awhile or accelerates over a prolonged period, then consumer interest in clothing will be displaced by interest in basics such as food, fuel and housing. It's ironic that during inflationary times, human behaviour will alter to accumulate what's necessary at the expense of what's nice to have."