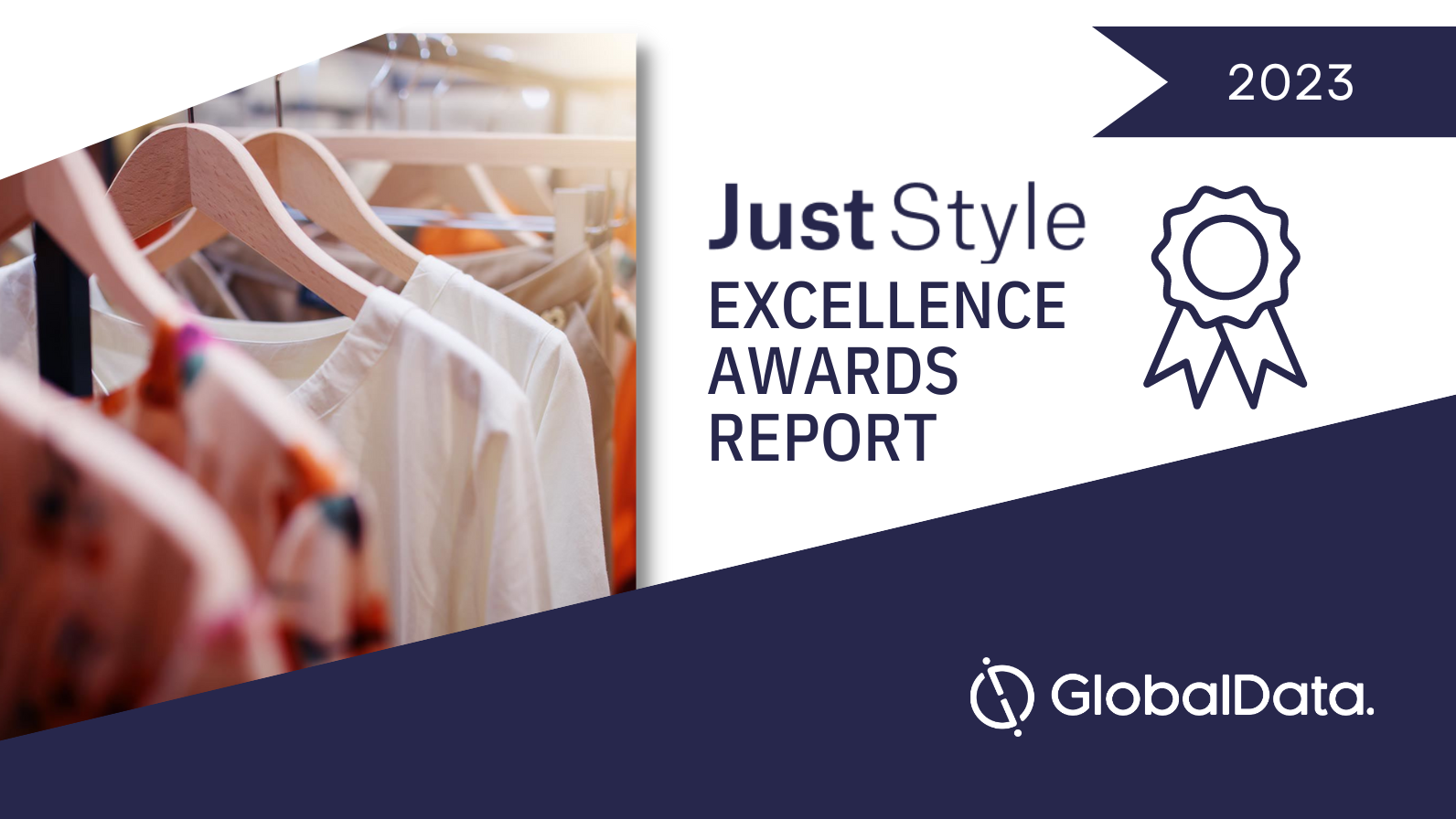 The Just Style Excellence Awards Winners have been announced! To see the full list you can download the full 90+ page report from the following link:
The Excellence Awards celebrate the greatest achievements and innovations in the industry. The programme provides a platform to recognize the people and companies that are driving change.
Our program is designed to highlight excellence within the sector by looking at a range of corporate activities including deals, business projects and company initiatives, both internal and in the community.
Featured Winners
End to end textile innovation and apparel manufacturing business and Category Award Winner for Social
Global innovations company focused on providing digital solutions to the fashion industry and a Category Award Winner for Innovation
Global color and specialty chemicals company and a Category Award Winner for Business Expansion and Innovation
Sri Lanka based clothing manufacturer with a vision to Create, Delight and Inspire wins Diversity, Environmental and Social Category Awards
Software company providing Product Lifecycle Management solutions to the fashion industry. Category Award Winner for Business Expansion, Innovation and M&A
Hong Kong based clothing manufacturer and Category Award Winner for both Environmental and Investments
Research institute focused on sustainability in the textile and fashion industry, and Category Award Winner for Environmental and Innovation
A provider of labelling products and solutions for the fashion and retail industries and a winner of two Environmental Category Awards
Pratibha Syntex
Indian garment manufacturer and a category Award Winner for Environmental
Recover™ is a materials science company and producer of low-impact recycled cotton fiber and fiber blends. It is a Category Award Winner in Business Expansion, Environmental and Investments in the 2023 Just Style Excellence Awards
Introduction
The research for the 2023 Just Style Excellence Awards has highlighted several key themes through the activities of our Category Award Winners with the clearest being the increased focus put on the twin pillars of sustainability and technology, with the two often being seen in tandem in innovative projects.
One of the fashion industry's biggest challenges has been the need to find sustainable materials, either through responsible sourcing or the development of alternatives. Throughout the research we have seen companies develop a range of bio-based materials and alternatives to the likes of leather and other textiles that can be produced with less environmental impact and either recycled or effectively broken down at the end of their lifecycle. Alternatives to traditional dyes and finishes have also emerged.
Several companies have also created new materials and processes from textile waste, including incorporating factory or post-consumer waste into new source material. In the case of materials like cotton this has the twin advantages of reducing the need for new raw material in production and also reducing waste from used clothing and manufacturing.
There has also been a clear move towards more sustainable agriculture, particularly in the case of cotton, with various programs, guidelines and investments being launched to ensure that production of raw materials is not damaging the environment. The drive for this comes from the textile manufacturers and fashion brands themselves who have a vested interest in being able to highlight that they are sourcing materials responsibly.
In addition to educating and regulating farming practices, the desire for traceability has also led companies to take steps to improve visibility over their supply chains. This has been seen primarily through the adoption of technology, including various digital platforms, allowing companies to trace materials from the field right through the manufacturing process. Companies are also looking at ways to effectively measure and manage carbon emissions.
The drive to reduce waste can also be seen in the burgeoning area of used clothing retail, with several companies launching marketplace services to allow customers to return or directly resell used garments. As well being an area of growth commercially, these programs also reduce the amount of clothing ending up as waste, improving circularity.
In retail the other clear trend is the introduction of new technology to the consumer experience. This can be seen in the form of in-store technology like virtual try-ons, through to brands launching products and offerings in the metaverse.
What is clear across all the projects analyzed for the awards is how rapidly the fashion industry is changing and adapting to the challenges of environmental impact and the introduction of new technology. We hope our Excellence Awards Report not only provides recognition to those companies at the cutting edge of the industry but also provides a useful snapshot of the industry's current state.
Congratulations to all our winners.
Awards Report
Our Awards Report contains:
Introduction and Themes
All Excellence and Category Winners
Featured Winner Profiles
Country Winner Breakdown
You can download the full 80+ page report from the following link