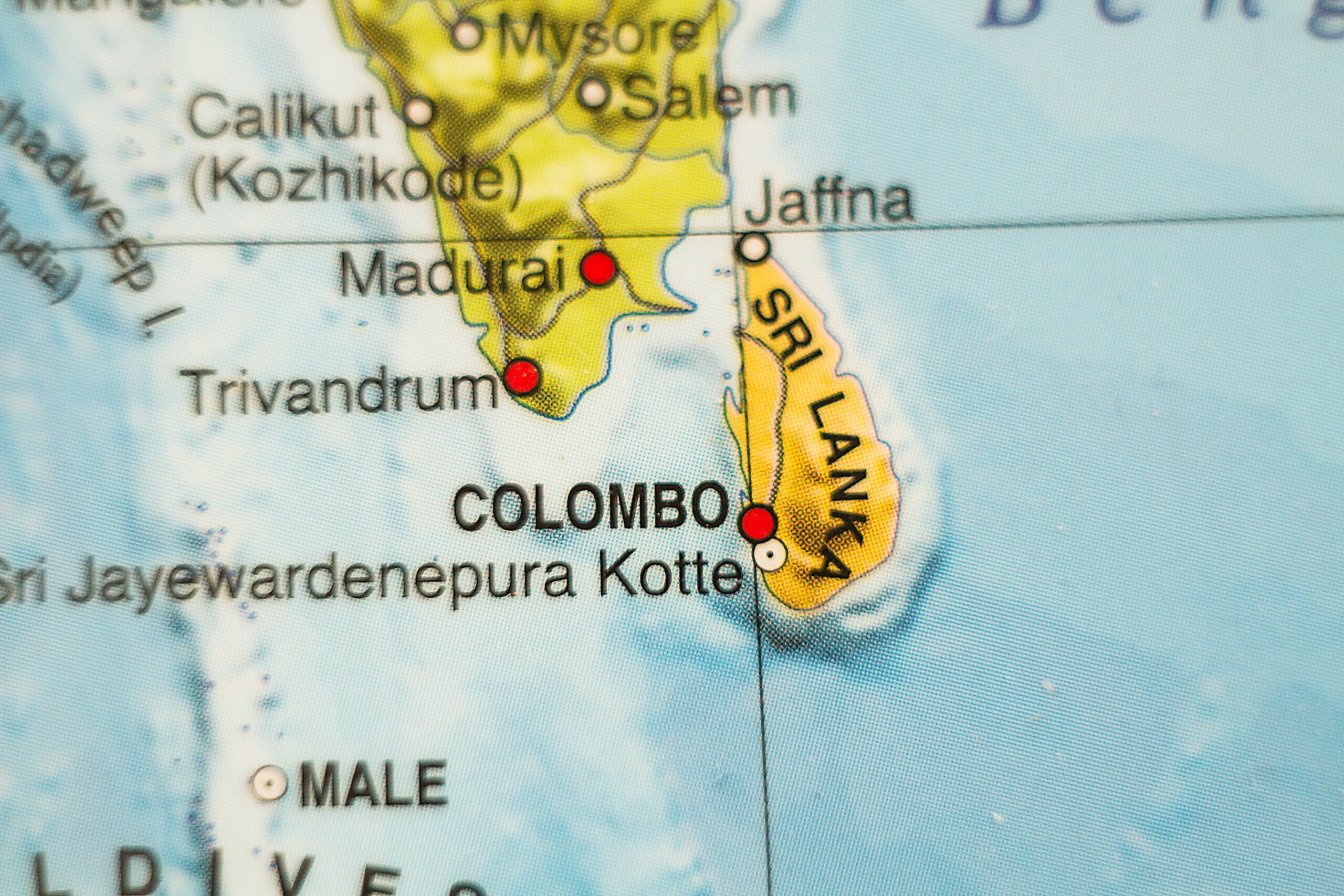 Here are the top stories on Just Style in July:
More apparel brands need to switch up cotton, polyester sourcing
Global non-profit Textile Exchange has successfully challenged a number of apparel brands to explore lower impact sourcing options for the apparel industry's two most commonly used fibres – cotton and polyester, however more companies need to join to help the wider industry tackle climate change.

Timeline – Sri Lanka's economic crisis and the apparel sector
As Sri Lanka battles its worst economic crisis for 70 years, Just Style looks at how it has impacted the country's apparel sector so far.
Pull & Bear, Bershka and Stradivarius China exit is wise move
Inditex pulling three brands from China is a good move says a Global Data apparel analyst which could create more potential for growth.

EXCLUSIVE: Sri Lanka 'should lean on apparel sector' to tackle bankruptcy
Global Data's sourcing analyst tells Just Style exclusively now is the time for the country to lean on its most successful export industries, such as apparel, following reports that Sri Lanka is facing bankruptcy.

Apparel sourcing hotspots top global list of worst places to work
A new report published by the International Trade Union Confederation (ITUC) has revealed a number of popular apparel sourcing destinations top the list of the worst places to work in the world.

US apparel sector's mixed response to 301 China tariffs
Multiple US apparel sector organisations took part in the US International Trade Commission's public hearing last week to examine the impact of China's 301 tariffs on US imports.
Inditex invests in first poly-cotton recycler to eliminate clothing waste
Inditex has contributed to a US$30m funding round to help circular fashion company, Circ, expand its poly-cotton recycler designed to recycle clothing and eliminate clothing waste.
Massive job losses' for garment workers at Ethiopia Hawassa Industrial Park
Ethiopia's Industrial Federation of Textile, Leather and Garment Workers Trade Union says ongoing factory closures are resulting in huge numbers of garment workers losing their jobs.
H&M defends transparency amid claims of 'bogus' environmental scores
An H&M spokesperson tells Just Style its intention is to disclose all available transparent information – good or bad – for its apparel following claims of 'misleading' and 'deceptive' environmental scorecards.

Myanmar EBA arrangement removal would hit 100,000s of garment workers
The European Commission tells Just Style withdrawal of Myanmar's Everything But Arms (EBA) preferences would only add to the economic difficulties its people have faced since the military coup.

Four ways Europe's biggest clothing brands achieve sourcing success
Just Style deep dives into the sourcing strategies of Europe's biggest clothing brands from Inditex and Adidas to Hugo Boss and Primark.

Organic Cotton Accelerator focuses on supply chain transparency
The Organic Cotton Accelerator's annual report shows organic cotton production continues to grow and is heading towards "transparent, responsible and resilient" supply chains.

Chinese supply chains could become entangled in Xinjiang mess, report warns
A new report is urging brands to scrutinise their Chinese supply chains due to concerns that Beijing's focus on positioning Xinjiang as a manufacturing hub could make it more challenging to decipher whether products are made using forced labour.

Coats Group acquires footwear materials specialist Texon for US$237m
Industrial thread manufacturer Coats Group has acquired Texon, a developer of structural component materials for footwear, in what it calls a complementary addition to its existing business.

Legislation last resort to tackle fashion brands' ongoing transparency failures
The world's biggest fashion brands and retailers continue to fall short on transparency, according to the latest Fashion Transparency Index, with an overall average score of less than a quarter (24%) for 2022, which is just 1% higher than at the height of the pandemic.
Fashion brands failing to protect Myanmar's garment workers, says report
Fashion brands are being called on to move sourcing out of Myanmar until the situation in the country improves to protect workers.
Joules drafts in KPMG debt advisory
British lifestyle group Joules has confirmed its appointment of KPMG debt advisory to assist with boosting profitability and cash generation.

Myanmar unions call for suspension of EBA agreement
Unions are urging the European Union to immediately suspend its trade agreement with Myanmar.
Solution to worker safety in Pakistan garment industry is up for debate
Worker rights organisation Clean Clothes Campaign suggests there is an urgent need for a legally binding safety agreement to protect Pakistan garment workers, however a Just Style expert argues a Fashion Watchdog is the answer.
Bangladesh apparel sector seeks IMF support to hit US$100bn export target
The Bangladesh Garment Manufacturers and Exporters Association (BGMEA) requests support from the International Monetary Fund (IMF) to reach its apparel export target by 2030.