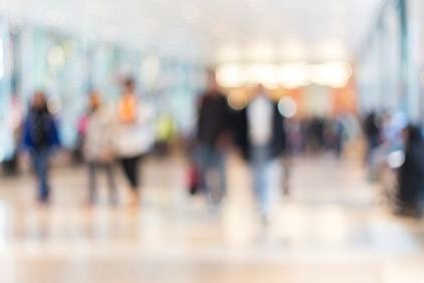 Sharon White, the boss of UK retail giant John Lewis Partnership last week was keen to provide reassurance that she's doing everything in her power to reposition the business for success after full-year profits sank, leading to the company putting the kibosh on paying partners an annual bonus.
As a partnership, the employees or 'partners' own a share in the business, the done thing since 1929. But that strategy looks set to change with the company desperate to secure its long-term sustainability.
For Brits, the future of a staple High Street brand appears shaky.
The John Lewis Partnership's woes are not new though. Last February the retailer scrapped its 'Never Knowingly Undersold' price-matching promise which industry onlookers said put it in danger of losing its identity and becoming just another retailer. In September 2021, it had sounded a profit warning on weaker demand, but with store visits making a recovery post-pandemic, analysts warned the retailer would need to invest further in the online channel to make it more attractive.
The rocky period is reminiscent of the demise of fellow British household name Debenhams at the end of 2020 which was subsequently acquired by fast fashion giant Boohoo, and as an online-only brand, started out with strong clothes sales.
But when you look at these High Street "monuments" which for decades have presented thousands of people the opportunity to stroll through, browse products, and physically interact with goods ahead of purchasing, it begs the question – are physical stores simply becoming more museum-like?
I'm not sure. Possibly? One day, a long time from now, stores like John Lewis and Debenhams may have cemented their place in the history books. But there is still time for a revolutionary change that could propel them into the future and secure them for long-term growth.
In a nutshell, physical stores do not need to be a thing of the past. Jonathan Silver, CEO and founder of Affinity Solutions, put it best last week at the NRF US State of Retail & Consumer conference, when he said: "People like the in-store experience, they're social beings, we're social beings – the ability to go back and forth [between online and physical store formats] is greater than it ever was."
Covid had us all locked in our homes, itching to get back into physical stores. But it also opened our eyes to the capabilities of digital – the ease, the speed, the convenience, and the access to greater choice than any single store could carry.
Physical stores can still be successful – they just need to move with the times.
There needs to be a marriage between the online shopping experience and the physical one, where customers are, in an uber-interactive fashion, able to use apps in-store and do other cool techy things while they are shopping the aisles. And coffee, coffee is always a good shout when shopping. In essence, shopping must be that – an experience that links both the physical and digital formats to make for a seamless and enjoyable event.
Top news stories this week
ChatGPT is influencing the apparel supply chain. Here's how
Like many industries, the global apparel market is waking up to the potentially revolutionary applications of 'generative' AI tools able to create insight and hunt for information, such as ChatGPT.
Uniqlo-owner Fast Retailing latest to join exodus of Myanmar
Uniqlo-owner Fast Retailing is reportedly set to end production in Myanmar on the back of human rights and labour concerns, and difficulty overseeing operations in the now military-run country.
Apparel sector faces global sustainability reporting standards in 2023
The international clothing and textile sector will have to take account of the first global sustainability reporting standards designed to become compulsory in many countries worldwide from 1 January 2024.
Goldilocks and the EU green claims crunch
The EU wants to scold companies for greenwashing but will its new rules see brands give sustainability the cold shoulder?
In other news…
EU Commission's substantiating green claims proposal lacks focus warns SAC
Sri Lanka to remain key apparel sourcing destination for Tesco
NCTO highlights key opportunities and challenges for US textile sector
10 Years since Rana Plaza, the Accord has some bold expansion plans
H&M Q1 numbers fail to impress industry onlookers despite share jump
Hyosung, Origin Materials partner on carbon negative apparel
Nike subtly responds to supply chain forced labour concerns
US retail sector urged to capitalise on omnichannel opportunity